World finance leaders are gathering on US President Donald Trump's home turf today to try to nudge his still-evolving policies away from protectionism and show broad support for open trade and global integration. 
The International Monetary Fund and World Bank's spring meetings bring the two multilateral institutions' 189 members face-to-face with Trump's "America First" agenda for the first time. 
The IMF in particular has sounded warnings against Trump's plans to shrink US trade deficits with potential measures to restrict imports.
It has argued in its latest economic forecasts that protectionist policies would crimp global growth that is starting to gain traction. 
Trump administration officials are now pushing back against such warnings by arguing that other countries are more protectionist than the US. 
The US President launched the week by signing an executive order to review "Buy American" public procurement rules that have long offered some exemptions under free trade agreements, and by lashing out at Canadian dairy restrictions. 
In addition to warnings on trade, the IMF this week unveiled studies pointing out dangers from fiscal proposals that Trump is considering. 
These included warnings that his tax reform ideas could fuel financial risk-taking and raise public debt enough to hurt growth. 
Making tax reforms "in a way that does not increase the deficit is better for growth," added IMF fiscal affairs director Vitor Gaspar.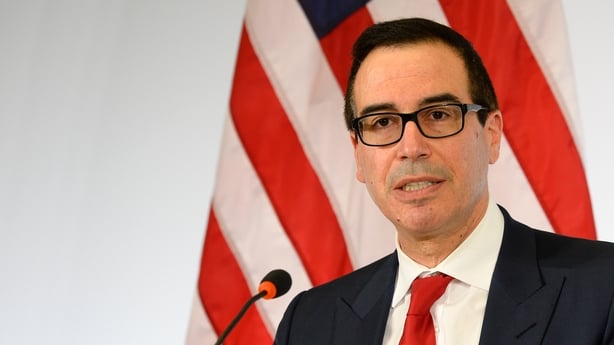 The advice may simply be ignored, especially after US Treasury Secretary Steven Mnuchin last month insisted that an anti-protectionism pledge be dropped from a Group of 20 communique issued in Baden-Baden, Germany.
Mnuchin's decision against naming China a currency manipulator last week removed one concern for the IMF ahead of the meeting. 
Christine Lagarde also noted this week that the IMF would listen to all of its members, and work for "free and fair" trade.