Tesco today beat forecasts for full-year profit as its recovery gained pace, potentially strengthening the hand of CEO Dave Lewis as he seeks investor backing for his plan to buy wholesaler Booker.
Tesco needs its results to impress to help persuade shareholders it can also make a success of buying Booker.
In addition to a 30% rise in its key profit measure, Tesco today detailed a first annual increase in underlying sales in its core UK business for seven years and a 27% reduction in net debt.
Two of Tesco's biggest shareholders last month urged it to drop the £3.7 billion Booker bid, saying it was overpaying and the deal was a distraction from its turnaround plan.
"The results today should give everybody confidence that the management team were completely focused on the continued turnaround of the business," Lewis, who joined in 2014 when the group was in crisis, said.
"Hopefully our shareholders and other stakeholders can see that the team continued to deliver," he added.
After Tesco's sales, profit and asset values were hammered by changing shopping habits, the rise of discounters Aldi and Lidl and an accounting scandal, the company has been fighting back under Lewis.
He took charge shortly before the uncovering of accounting mis-steps plunged the group into the worst crisis in its near 100-year history.
Lewis stabilised the business, then got it growing again with a focus on lower prices, new and streamlined product ranges and better customer service. He has also improved relationships with suppliers.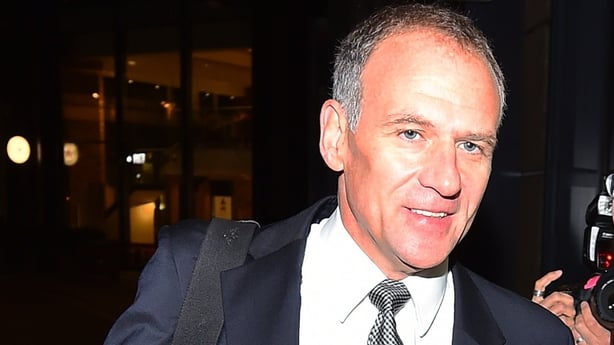 The Booker deal is Lewis's boldest move yet. He believes it will provide Tesco with a new avenue of growth by giving it access to the fast-growing "out of home" food market, given the target's role in distributing to restaurants.
"My job is not just to be managing the short term for Tesco, it is about managing the medium and the long term," he said.
Although buying Booker will increase Tesco's UK exposure, Lewis said Tesco had no plans for further overseas disposals.
Tesco and Booker are engaging with Britain's Competition and Markets Authority (CMA), which has yet to formally confirm the start of an investigation into the deal.
Tesco said today it made an operating profit before exceptional items of £1.28 billion in the year to February 25, ahead of analysts' average forecast of £1.26 billion.
Group sales rose 4.3% to £49.9 billion, while net debt was cut to £3.73 billion.
UK like-for-like sales rose 0.7% in its fourth quarter, a fifth quarter of underlying growth in a row.
But the company's Irish sales fell by 1.3% in its fourth quarter to stand 0.1% lower for the year.
By 2020, Tesco aims to earn between 3.5 pence and 4 pence of operating profit for every £1 spent by shoppers, up from 2.3 pence in 2016-17 as sales rise and £1.5 billion of costs are taken out of the business.
"We are ahead of where we expected to be at this stage," said Lewis. "We are confident that we can build on this strong performance in the year ahead."
Despite its progress, Tesco still has some way to go to. Five years ago it made a profit of £3.8 billion.
On Monday, a court approved a deal between Tesco and Britain's Serious Fraud Office (SFO) to settle a probe over the accounting scandal.
Tesco took a one-off charge of £235m in the results to cover fines and investor compensation.