UK inflation held steady in March due to the later timing of this year's Easter holidays which pushed down airfares, and a dip in global oil prices.
But the squeeze on UK households looks set to resume soon. 
British consumer prices increased in March by 2.3% compared with a year earlier, the Office for National Statistics said today, in line with economists' forecasts in a Reuters poll. 
Inflation has accelerated in Britain in recent months, pushed up by a weakening of the pound since the Brexit vote last year and by the rise in oil prices which has fuelled inflation in other countries too. 
With wages growing at the same rate or slightly slower than prices in the shops, many households are facing the prospect of a renewed squeeze on their incomes after a respite when inflation dipped to zero in 2015 and remained low last year. 
Earlier today, a group representing British retailers said UK shoppers clamped down on their spending in early 2017 as the cost of essentials rose. 
Today's ONS data showed food prices rose by an annual 1.2% in March, their biggest increase in three years.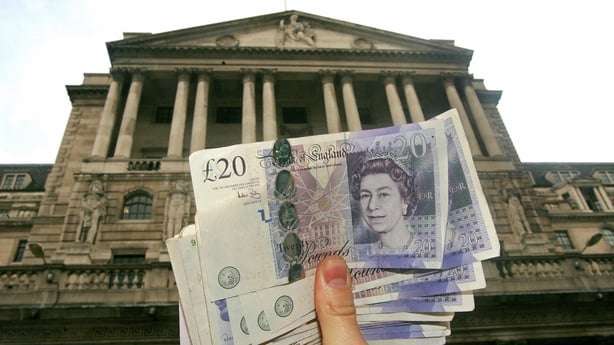 Confronted with the tough outlook for consumers, most Bank of England policymakers have signalled they see no urgency to raise interest rates, even as they predict inflation will peak at 2.8% in around a year's time. 
March's inflation figures were held down by airfares which fell, a sharp contrast with a jump of more than 20% in the same month last year when the Easter holidays fell. 
With Easter falling in April this year, inflation is likely to come under renewed pressure from airfares then. 
Also in April, increases in taxes on air passengers and car owners are kicking in and many UK utility companies are raising their prices too. 
Housing costs, which include utility bills, already rose at their fastest pace since November 2014 in March, the ONS figures showed. 
Furthermore, economists say the impact of the fall in sterling on inflation will probably be felt more strongly in the coming months. Many expect CPI to top 3% before falling back. 
The ONS said retail price inflation - tracked by British inflation-linked government bonds and many commercial contracts - dipped to 3.1% in March, a bit weaker than forecast in the Reuters poll. 
Excluding oil prices and other volatile components such as food, core consumer price inflation slowed to 1.8%, also a touch below economists' expectations. 
As well as pushing down fuel prices for drivers moderately in March, a fall in international oil prices helped to take some of the steam out of cost growth faced by factories, the ONS data showed. 
Prices paid by factories for materials and energy were up by an annual 17.9%, slowing from February. 
Overall output prices rose by 3.6%, also a touch weaker than in February but above a forecast of 3.3% in the Reuters poll. 
Separately, the ONS said UK house prices rose by an annual 5.8% in February, picking up speed from January and their increase since October.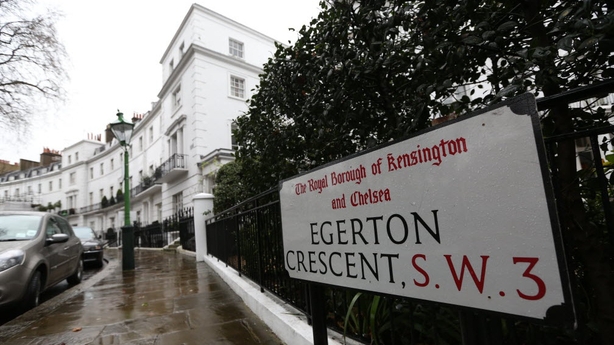 But house prices in London rose at their slowest pace in nearly five years, increasing by 3.7%. 
Other surveys have detected a weakening of the market in the city, especially for the most expensive properties.