Ireland ranks third in the world for the effectiveness of its marketing and branding to attract tourists, according to a study by the World Economic Forum.
The index of 136 countries, which is topped by the United Arab Emirates, forms part of the biennial Travel & Tourism Competitiveness Report.
Ireland has moved from number five in the world, when the index was last compiled in 2015, to number three - ahead of countries including Spain, the UK, the US, Australia and France.
"The international tourism marketplace is an extremely competitive one and we are constantly looking at innovative and engaging ways to reach potential holidaymakers, to ensure the island of Ireland to stands out from other destinations," Tourism Ireland's CEO Niall Gibbons said.
Tourism Ireland said it has developed a significant digital footprint in recent years, particularly in social media.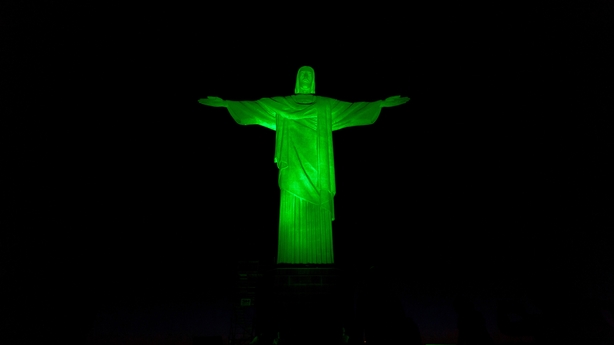 The organisation has almost 3.9 million active fans on Facebook and has almost 400,000 followers on Twitter.
Last year, Tourism Ireland's programmes created an estimated positive exposure worth €385m in equivalent advertising value.
Tourism Ireland's annual Global Greening initiative for St Patrick's Day also continues to grow - with almost 300 iconic sites and landmarks taking part this year.
These included the Great Wall of China, the Colosseum in Rome, the Sacré-Cœur basilica in Paris, the Leaning Tower of Pisa and the Christ the Redeemer statue in Rio de Janeiro.