Hyundai and Kia are expected to recall more than a million vehicles in South Korea and the US due to engine issues, the latest blow for two firms already struggling in key markets.
The recall, which could cost the two firms hundreds of millions of dollar each, comes as Hyundai and Kia face a sharp drop in China sales and sluggish demand in the US and South Korea.
The two car companies said they will recall 171,348 vehicles in South Korea because of a manufacturing problem, which leads to possible engine stalling.
The South Korean car makers have also submitted plans to US authorities to recall an unidentified number of vehicles in the US over a "similar" engine issue, a spokesperson at the South Korean firms said.
Yonhap News Agency, citing Hyundai, said the US recall would reach some 1.3 million vehicles, an amount close to the firms' annual US sales.
The US recall alone could cost the companies as much as 250 billion won (€207m) each, hitting earnings, analysts said.
A Hyundai official declined to confirm to Reuters the expected cost of the US recall, nor the number of vehicles involved.
The recall in South Korea covers Hyundai's Sonata, Grandeur sedans and Kia's K5, K7 and Sportage models equipped with a 2-litre or 2.4-litre Theta 2 petrol engine produced before August 2013, the South Korean transport ministry said.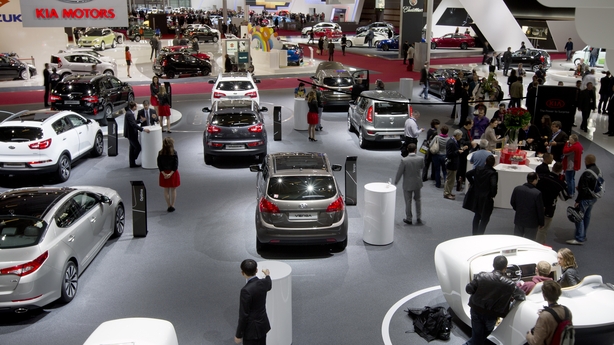 The ministry said metal debris in crankshafts could cause engine damage, leading to possible engine stalling.
"The recall is related to a manufacturing process problem, not the structural problem of Theta 2GDi engines and we have completed improvements through appropriate measures," the companies said in a statement.
Hyundai will replace a defective engine with a new one after inspection. The recall will start on 22 May.
In 2015, Hyundai said it would recall 470,000 Sonata sedans in the US to replace faulty engine parts, sparking questions of safety back home.
But Hyundai and Kia has said that engines produced at domestic factories were not defective.
They instead extended the warranty period for five Theta 2-equipped models in South Korea.
The Hyundai spokesperson said the latest recall involves a new problem.