Flights between Britain and the European Union risk being suspended in 2019 if Britain does not prioritise a new aviation deal in Brexit negotiations, Ryanair has warned.
Airlines based in the EU have the right to fly to and from any country in the bloc or even within other member states thanks to the single aviation market created in the 1990s.
But the Brexit vote means Britain has to renegotiate that access.
Speaking as Britain prepared to file formal Brexit divorce papers, Ryanair said it was worried the issue was not being handled with the urgency required to seal a deal in the 12-month window required to avoid major disruption in 2019.
"It's become worrying that the UK government seems to have no plan B to maintain Britain's liberalised air links with Europe, in the absence of remaining in the "Open Skies" regime", Ryanair's chief marketing officer Kenny Jacobs said.
"There is a distinct possibility that there may be no flights between the UK and Europe for a period of time after March 2019," he said.
A number of industries have voiced fears that Britain's two-year negotiating timetable may not be enough to renegotiate complex trading agreements.
But Kenny said airlines are under more pressure than most as they have to finalise their 2019 summer schedules by mid 2018 and there was increasing nervousness in the industry about the rate of progress.
British prime minister Theresa May has said she wants Britain to be free of European Court of Justice (ECJ) influence, ruling out access to the single aviation market using models employed by Norway and Switzerland.
Those agreements include accepting the role of the ECJ as the final arbiter in disputes.
Ryanair is already curtailing growth in Britain as a result of the Brexit vote, limiting capacity expansion to 6%this year from a planned 15%.
"Some nine months on from the Brexit referendum, we are no closer to knowing what effect it will have on aviation," Kenny stated.
Meanwhile, EasyJet has said it wants a straightforward bilateral aviation agreement between the UK and the European Union as a minimum in a Brexit deal.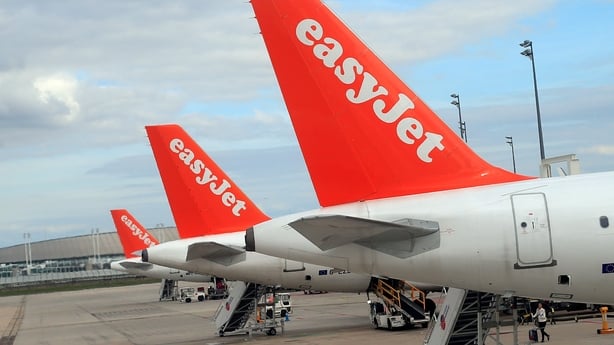 The low-cost airline also said it was close to announcing its licence application for a EU Air Operator's Certificate (AOC) that will ensure it can maintain its flying rights within the EU once Britain leaves.
Britain formally triggered the process of leaving the EU today, and many airlines fear disruption if a aviation deal is not sorted quickly.
"When the UK leaves the EU, EasyJet's minimum requirement will be a straightforward bilateral aviation agreement between the UK and the EU which will allow UK airlines to fly to Europe and European airlines to fly to the UK," the airline said in a statement.
EasyJet said it would have three AOCs - UK, Swiss and EU - in the future, which will protect all its current network of flights.
However headquarters would remain in Luton, just north of London, the statement said, and it would remain listed on the London Stock Exchange.