Retailer Tesco has agreed to pay a £129m fine plus compensation to settle an investigation over a 2014 accounting fraud that sparked the biggest crisis in the company's near 100-year history. 
Tesco has been rebuilding itself after the scandal and a price war that hammered the whole sector.
It said today it would take a one-off charge of £235m in its 2016-17 results, due on April 12. 
The supermarket group has struck a so-called deferred prosecution agreement (DPA) with the UK's Serious Fraud Office (SFO).
This enables it to avoid a criminal conviction provided it meets certain conditions and pays the financial penalty. It will also pay compensation to certain investors of around £85m. 
"We sincerely regret the issues which occurred in 2014 and we are committed to doing everything we can to continue to restore trust in our business and brand," Tesco's chief executive Dave Lewis said. 
The DPA relates to false accounting by Tesco's UK business between February 2014 and September 2014. 
Tesco said the DPA was the subject of a preliminary court ruling on Monday. 
The SFO and the firm's UK unit Tesco Stores Limited will now seek final judicial approval for the DPA from the court on April 10. 
The retailer also said today it had agreed with Britain's Financial Conduct Authority (FCA) to a finding of market abuse in relation to a trading statement it published on August 29 2014. 
It has said that statement overstated the expected profits of the group at that time by £250m, mainly because it booked commercial deals with suppliers too early. 
There is no penalty being levied by the FCA on Tesco. 
As part of the agreement, Tesco will establish a compensation scheme for investors who bought shares or bonds for cash between August 29 2014, and September 19, 2014, giving 24.5 pence per share plus varying rates of interest depending on whether the investor was institutional or retail. 
"The cost of the compensation payable is estimated by both Tesco and the FCA to be in the region of £85m excluding interest," it said.
Big Tesco shareholders oppose Booker deal
Two of Tesco's biggest shareholders have called on the supermarket group to withdraw its £3.7bn agreed offer for wholesaler Booker Group, potentially casting doubt on the deal's progress. 
Schroder Investment Management and Artisan Partners, Tesco's third and fourth largest investors with stakes of 4.49% and 4.48% respectively, both said they were against the transaction. 
In a letter to Tesco Chairman John Allan, Schroders fund manager Nick Kirrage and the asset manager's global head of stewardship Jessica Ground called on investors who share their view to speak out against the deal announced in January. 
"All management teams believe that their acquisitions will create value. However, there is compelling academic and empirical evidence that, on average, acquisitions destroy value for acquiring shareholders," they wrote in the letter, seen by Reuters. 
"We believe that the high price being paid for Booker makes the destruction of value even more likely," they added.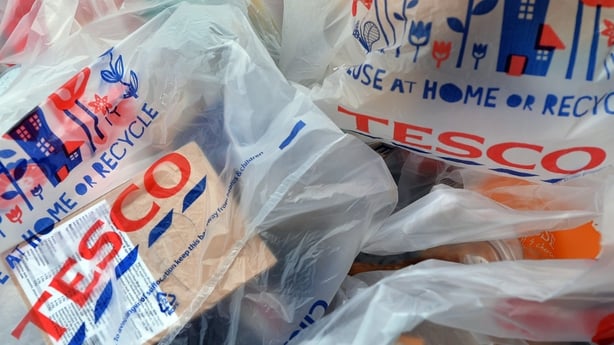 In response Tesco said the strategic and financial rationale of the deal remained compelling and it was pleased with the overall response of investors from its own soundings over the last two months.
"Since announcing the transaction the majority of our top 10 shareholders have chosen to increase their shareholding in Tesco and we hope to convince all our shareholders of the merits of the transaction," a spokesman said. 
Daniel O'Keefe, lead portfolio manager of Artisan's Global Value funds, said that buying Booker was a distraction for Tesco's management and a risk not worth taking. 
"Booker is a new business for Tesco, it's going to involve a lot of distraction for management, unforeseen risk, and unforeseen issues," he said. 
O'Keefe said Artisan had expressed its concern over the merits of the deal to Tesco management. 
"They are still in favour of the transaction; we're not," he said. 
Tesco would need a majority of its shareholders to back the deal at a meeting for it to go ahead.
Richard Cousins, CEO of Compass Group, the world's biggest catering firm, resigned as Tesco's senior independent director on January 3 because he did not support the deal. 
"This demonstration of integrity delivers a powerful message about his concerns around the merits of the deal," said Schroders. 
By buying Booker, Tesco is looking to increase its exposure to Britain's £85 billion "out of home" food market, including cafes, restaurants and takeaways, which is growing at a greater pace than the £110bn "eat at home" market.