UK banks need to prepare for a wide range of potential outcomes and avoid sudden changes to lending as the country gets ready to leave the European Union, Bank of England policymakers said today.
Prime Minister Theresa May plans to formally notify the European Union that Britain is ready to start two years of exit talks on Wednesday.
The Bank of England said today that UK banks will have to provide copies of contingency plans to reassure regulators that they are ready for "a range of possible outcomes".
The Bank of England's Financial Policy Committee is asking Britain's banks to show how they can avoid their continental customers being abruptly cut off after Brexit.
Lenders worry that Britain will not secure continued, unfettered access to the bloc's single market, and some are already planning to beef up their presence on the continent.
"Sudden adjustment could disrupt the provision of market liquidity and investment banking services," the FPC said in a quarterly policy statement.
Changes to bank business models after Brexit would reduce the resilience of the UK financial system and the BoE said it was "examining appropriate mitigants", without elaborating further.
Bank of England Governor Mark Carney said earlier this year that he did not believe leaving the European Union was the biggest threat to British financial stability, a view that has not changed.
The Bank of England said it was launching a review into consumer lending standards, which it now believes poses a greater risk than buy-to-let lending to small landlords, which has cooled over the past year.
The FPC also set out the scenario for this year's annual stress test of top lenders.
For the first time, they face a biennial parallel 'exploratory' test of their ability to cope with emerging or latent risks outside the usual financial cycle.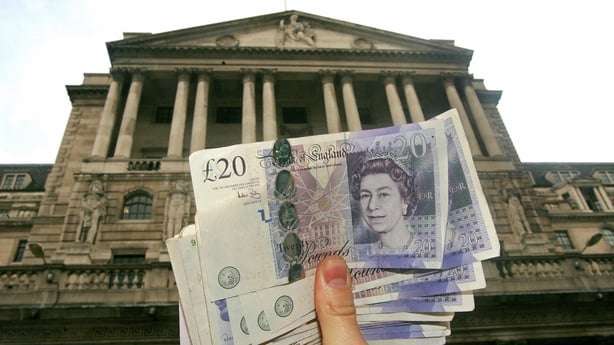 The cyclical test covers a five-year period of shocks, while the exploratory version will span seven years.
A second test is made possible by the absence this year of a European Union stress test of leading banks.
RBS failed last year's test and had to take steps to bolster its capital buffers, and will be under intense pressure to pass this time round.
Barclays and Standard Chartered also missed some thresholds in last year's exercise.
In January, Mark Carney said that Britain's large financial sector could survive some businesses moving away, but losing key activities could cause it to collapse like a precarious wooden tower in the game Jenga.
Since then banks have told Reuters they are concerned at the relative lack of interest shown by May's government towards ensuring they can continue to easily sell services into the EU after Britain leaves.
HSBC, UBS and Morgan Stanley have decided to move about 1,000 staff each from London in the next two years, according to sources familiar with their plans.
Last week Goldman Sachs said it would begin moving hundreds of people out of London as part of contingency plans for Britain leaving the EU.
Earlier this month, the Bank of England said the outlook for global economic growth had improved, partly due to market expectations of tax cuts and looser regulation in the US, as well as more spending in the euro zone.