The UK government has referred Rupert Murdoch's planned £11.7 billion takeover of European pay-TV group Sky to regulators to decide if the deal is in the public interest.
UK Media Secretary Karen Bradley said it was important to seek advice from the regulator Ofcom on whether the deal would give Murdoch and his companies too much control of Britain's media.
She also said Ofcom would look at whether the new owner would be committed to broadcasting standards.
Murdoch's US TV business Twenty-First Century Fox already owns 39% of Sky.
Murdoch and his family have long coveted full control of Sky, despite the damaging failure of a previous attempt in 2011 when their British newspaper business became embroiled in a phone-hacking scandal.
Bradley has given Ofcom a 40-day timetable to investigate, and expects to receive its report by May 16.
She said Ofcom, as an independent regulator, would assess in the same time frame whether Murdoch's company was a "fit and proper" holder of a broadcasting licence.
Twenty-First Century Fox said it was looking forward to working with British authorities in their reviews of the deal, and it believed it would be approved.
"We are confident that a thorough review of our track record over 30 years will underscore our commitment to upholding high broadcast standards, and will demonstrate that the transaction will not result in there being insufficient plurality in the UK," the company said today.
Some opposition politicians oppose the deal.
They said that Murdoch, the owner of The Times and The Sun newspapers, would wield too much influence if he had full control of a pay-TV group present in more than 12 million British and Irish homes.
Murdoch's son James, who is chief executive of Fox and chairman of Sky, was criticised by Ofcom in 2012 over his handling of a phone hacking scandal.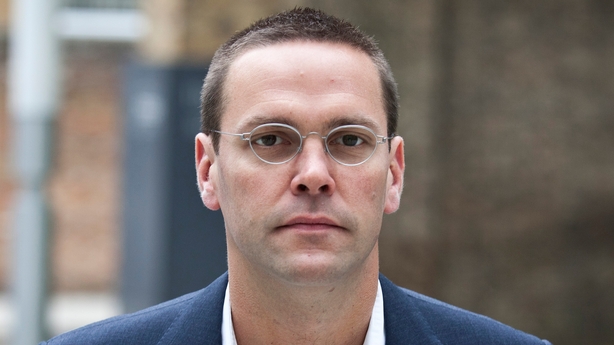 The regulator said his management of the group's UK newspapers at the time "repeatedly fell well short of the conduct to be expected of as a chief executive and chairman", although it said Sky remained a fit and proper owner of broadcast licenses.
Twenty-First Century Fox, which owns cable, film and pay-TV assets around the world, said the media market had changed dramatically in recent years as broadcasters face new challenges from streaming services.
The Murdoch family's newspaper businesses have been split from its television and film assets in a move that helped pave the way for another tilt at Sky.
Sky has also combined its businesses in Britain, Germany and Italy since the previous bid.
James Murdoch has sought industry backing for the deal by recently praising the quality and creativity of British television and the positive contribution made by Sky.
He said a Fox-owned Sky would spend at least £700m a year on original British production.
Shares in Sky were largely unaffected by the decision, which had been widely expected after Bradley said earlier this month she was minded to intervene.