Morrisons, Britain's fourth biggest supermarket chain, has warned more expensive food imports were creating uncertainties after a new management team delivered a first rise in annual profit in five years. 
The UK supermarket group trails market leader Tesco, Sainsbury's and Asda in annual sales.
The group also flagged an increase of up to £50m in depreciation and pension costs in 2017-18. It also faces higher staff costs. 
"There are some uncertainties ahead, especially around the impact on imported food prices if sterling stays at lower levels," the company said today. 
Morrisons said all the increased costs were incorporated into its plan and it was confident its turnaround was on track. 
Former Tesco executive David Potts joined Morrisons in 2015 with the job of reviving the group after it was damaged by the rise of discounters Aldi and Lidl in its northern England heartland. 
Potts has delivered a steady improvement in trading, helped by more competitive prices, improved product ranges and availability and better customer service, resulting in a 22% rise in the firm's shares over the last year.
All of Britain's supermarket chains are having to deal with higher import costs as the pound has fallen about 11.5% against the euro and 19% against the dollar since June's Brexit vote. 
The intensely competitive nature of Britain's food market means it is hard for grocers to pass on those increased costs to consumers. However, industry data published on Tuesday showed food inflation has doubled in a month.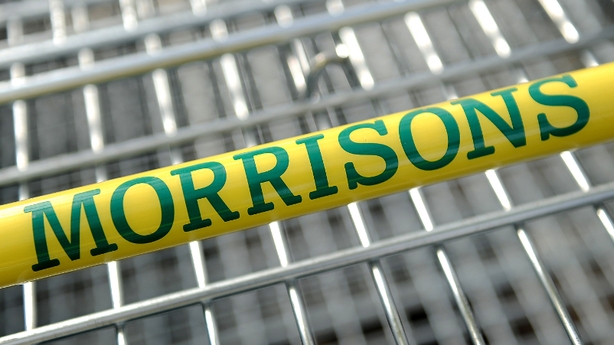 Potts has also shed peripheral businesses and overhauled Morrisons' online strategy through a renegotiated agreement with distributor Ocado and a wholesale supply deal with Amazon. 
Morrisons has recently been setting the pace in terms of UK industry sales. Sales at stores open over a year rose 2.5% year-on-year in its fourth quarter, while monthly industry data has indicated a positive start to 2017-18. 
Some analysts believe Morrisons is vulnerable to a stronger Tesco and a fightback from Asda in 2017.
However, Potts was relaxed. "In the very end a stronger competitor makes for a stronger Morrisons because we learn from competitors but obsess about our customers," he told reporters. 
Morrisons today reported an 11.6% rise in underlying pretax profit to £337m for the year to January 29, ahead of analysts' average forecasts, on turnover up 1.2% to £16.3 billion. 
Net debt was cut to £1.19 billion and forecast to fall below £1 billion by the end of 2017-18. Cost savings beyond the £1 billion already achieved were also forecast.