Packaging conglomerate Ardagh Group launched a long-awaited initial public offering last night, as it sought to raise as much as $370m by floating around 7% of the company on the New York Stock Exchange.
The Luxembourg-based supplier of glass and metal containers is controlled by Irish businessman Paul Coulson.
It had announced - and then delayed - a stock market debut several times, but said last month that it intended to float this quarter.
It intends to sell 16.2 million shares in a price range from $17 to $20 apiece, representing approximately 6.9% of its share capital, Ardagh said in a filing with the US Securities and Exchange Commission.
Should the deal's underwriters exercise an option to purchase up to 2.4 million additional shares, Ardagh said it could raise as much as $372.6 million (€352.2m) at the top of its price range.
Ardagh has been manufacturing Dutch brewer Heineken's iconic green beer bottles for over 25 years and also counts L'Oreal and Coca-Cola among its clients.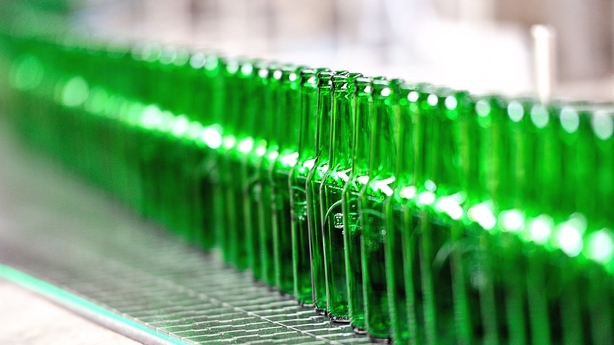 It has said it will use the proceeds of the IPO to pay down debt which stood at $7.2 billion or over five times its annual earnings last year.
The packaging producer has grown its annual revenue to €7.7 billion through a series of acquisitions.
Paul Coulson said last month that while the funds to be raised in the IPO would be relatively modest, becoming a publicly listed company was a "very logical progression" for the company he has transformed from a small, single plant to one that operates out of over 100 facilities in 22 countries.