The US Federal Reserve is setting the stage for a US interest-rate increase later this month.
The Fed's leading voice on international economics said the global economy seems to have turned a corner, clearing the way for a hike "soon."
"After being an important constraint in the past few years, the external environment currently appears more benign than it has been for some time, even though risks remain," Fed Governor Lael Brainard said last night in an address at Harvard University.
"Assuming continued progress, it will likely be appropriate soon to remove additional accommodation, continuing on a gradual path," she added.
The speech marks a shift from the cautious tone that Brainard has used in many of her recent speeches, and adds an important voice to the chorus of officials signaling rates may rise when the Fed next meets in mid-March.
Several Fed speakers so far this week have already succeeded in boosting the market pricing of a March hike to 70% from 20% last week.
Coupled with the comments of other Fed officials in recent days, and looking ahead to remarks by Fed Chair Janet Yellen on Friday, Brainard's comments will likely help cement sentiment that the Fed will raise rates in two weeks.
"I believe the economy is strong enough that we can manage it," Dallas Fed President Robert Kaplan, a voting member this year on the Fed's policy committee, said earlier this week.
"We should begin the process sooner so we can ensure that it is gradual and patient."
This week has an unusually high concentration of Fed speeches, with four out of five Federal Reserve Governors - including Chair Janet Yellen - speaking ahead of the March 14-15 rate meeting.
New internal Fed rules on public communications make Friday the last chance to set up market expectations before the next Fed meeting.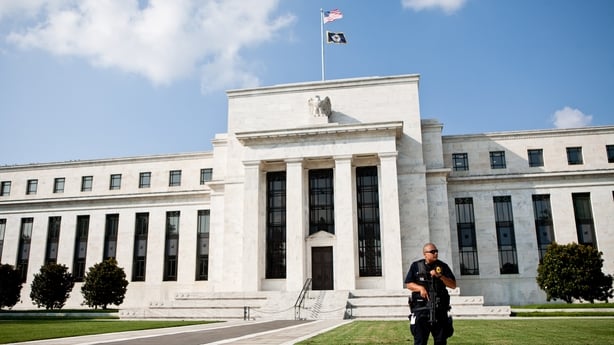 New York Fed President William Dudley said on Tuesday that the case for a rate hike has become "a lot more compelling" and San Francisco Fed President John Williams said a rate hike would be seriously considered at the March meeting and that he sees no reason to delay.
The message from Fed officials, along with data showing stronger inflation and manufacturing activity, has bolstered bets that the Fed would in two weeks make the first of the three rate rises it expects this year.
The messaging appears to have aligned financial markets with the Fed.
That has not happened in past years. Policymaker forecasts after the Fed's December 2015 rate hike pointed to four more rate hikes in 2016. The Fed managed just one.
What is different this year is that traders are actually falling into line with the March rate-hike view and the Fed's current forecast for three rate hikes this year.
The Fed left rates unchanged at its January meeting, and had not been expected to move again until May or June in part because so little is known about US President Donald Trump's fiscal plans.
Brainard referred to expected expansive fiscal policy as an "upside" risk last night.
And indeed the view among Fed policymakers appears to be that further policy tightening is appropriate regardless of any potential fiscal boost, as inflation edges higher and the economy nears the Fed's goal of full employment.
Raising rates in March gives the Fed room to deliver more rate hikes should Trump's policies bolster growth, or to pause should they slow the economy or if this year's European elections unsettle markets.
US stocks touched new record highs last night as talk of a pending rate hike overshadowed Trump's address to Congress on Tuesday night.
The cost for banks to borrow funds surged by the most since December 2015, when the Fed lifted rates from near zero.