British Land has clinched a deal to sell London's "Cheesegrater" building to the investment vehicle of Chinese property magnate Cheung Chung Kiu for £1.15 billion.
CC Land is set to snap up the Leadenhall Building after reaching an agreement with both British Land and Oxford Properties, who own the site as part of a 50-50 joint venture.
The bid exceeds the most recent valuation of £915m in September.
Reports earlier this week claimed that CC Land had outbid other firms including Korea Investment Corporation and Temasek Holdings, Singapore's state investment firm.
The 46 floor building, which was completed after three years in 2014, is fully let and famously charges record rents for the City at more than £100 per square foot.
Current tenants include the likes of insurers Aon and MS Amlin, as well as the building's architects Rogers Stirk Harbour + Partners.
It is the latest iconic London landmark to be snapped up by foreign investors over the past decade, with Qataris being the most aggressive.
Qatar's sovereign wealth fund snapped up the HSBC Tower in Canary Wharf for £1.2 billion in 2014 and CC Land itself brought Vodafone's Paddington headquarters for £290m in January.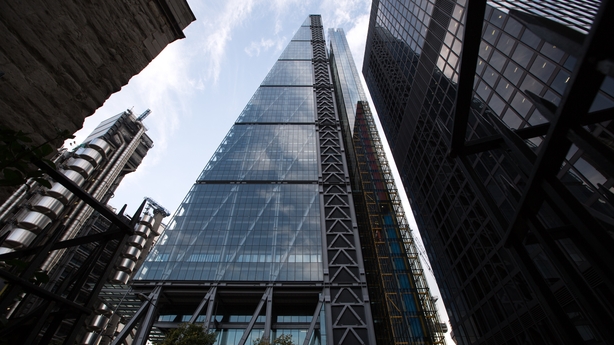 The Qatari fund also owns a large portion of real estate in London's Mayfair, home to several hedge funds.
The Leadenhall deal still needs to be approved by CC Land shareholders, though Mr Cheung Chung Kiu holds approximately 50.4% of the company's shares through the sole ownership of two major stakeholders, Fame Seeker Holdings and Thrivetrade.
British Land says it will use the proceeds to pay down revolving credit facilities.