The Strategic Banking Corporation of Ireland has advanced €544m in loans to small and medium enterprises here since its inception in March 2015.
Figures published by the SBCI today show 12,590 loans have been advanced with an average value of €43,200.
The SBCI said the loans were drawn down by a wide range of industry sectors, with agricultural SMEs showing the highest takeup of 22%. Wholesale and retail trade SMEs accounted for a further 18%.
Most  of the SBCI loans were taken out by companies for investment purposes, while 11% borrowed for working capital purposes and 5% refinanced loans from banks leaving the Irish market.
During the year, the SBCI said it started a new business line as it got involved in risk-sharing arrangements for the first time with the launch of the Agricultural Cash Flow Support Scheme.
This scheme is supported by the Department of Agriculture, Food and Marine and the European Investment Bank.
It allowed the SBCI to share a portion of the credit risk taken by banks, which made it easier for lenders to provide unsecured low-cost loans to farmers and agri-business SMEs.
The lender also secured €450m in new low cost funding via the Council of the European Development Bank and the NTMA's funding and debt management unit.
It said this money will be used to fund further new lending through both existing and new lending partners.
Four new lenders partners were also added during 2016, bringing the total to eight - AIB, Bank of Ireland, Ulster Bank, Merrion Fleet, Bibby Financial Services, First Citizen Agri Finance, Finance Ireland and Fexco.
"Our business is evolving and making great progress but our focus remains squarely on powering SME growth," commented the SBCI's chief executive Nick Ashmore.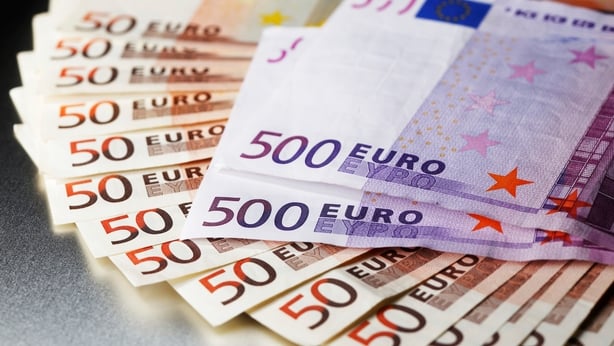 "The SBCI will continue to source other European supports and funding to introduce new credit measures in the future to address existing and emerging market failures," he added.
The SBCI was set up with funding from a number of sources including the Ireland Strategic Investment Fund and the European Investment Bank with the aim of trying to ensure access to lower cost and longer term funding for Irish businesses.
Its loans are being used to support 67,000 jobs in small and medium sized enterprises around the country.