New research from the Central Bank shows that 74% of motor insurance claimants said the claims process is carried out "fairly" by insurance companies.
But when prompted on specific issues, 53% of claimants said they were dissatisfied with some aspect of the claims process.
The Central Bank today published the outcome of a thematic inspection of five motor insurance providers, which assessed how insurers are treating claimants when processing and settling their claims.
The inspection found that all of the insurance providers inspected have procedures and processes in place to ensure compliance with requirements.
It also found that while generally insurance firms are meeting the required standards, a number of areas were identified where firms need to improve.
These included the scenario where some policyholders were not informed of settlements paid to third party claimants which could potentially impact future insurance contracts.
The average time taken to decide on declined claims was up to four weeks, but at the higher end of the scale it could take up to 16 weeks, which resulted in some claimants not having the use of their cars for that time.
The Central Bank also said that claimants were not always provided with the contact details of the insurer's independent claims assessor and/or expert appraiser.
Meanwhile, claimants who had more than one claims handler dealing with their claim had to initiate contact on more than one occasion to get an update on the status of their claim, which they said resulted in a poorer customer experience.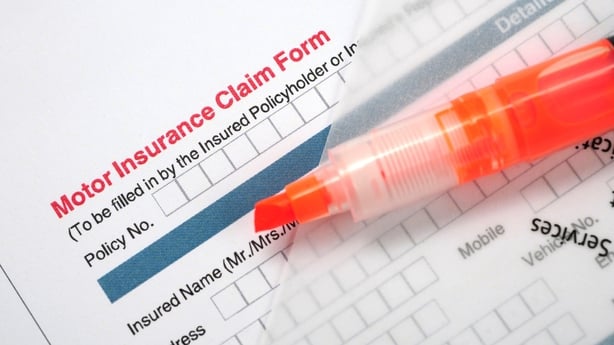 However, the Central Bank research also showed that when a claimant's car was written off, insurers demonstrated a "consistent and fair approach" to establishing the pre-accident value of the car.
"The Consumer Protection Code requires that all policyholders and third party claimants are treated fairly when making a motor insurance claim," commented the Central Bank's director of Consumer Protection, Bernard Sheridan said. 
"Making a claim following an accident can be a stressful and difficult time for consumers and it is important that insurance companies ensure they help consumers through the process," he added.
The Central Bank said that as a result of the inspection, formal supervisory requirements, with specific timelines for remediation are being imposed on those insurers where it had identified areas of concern.