Dalata Hotel Group has reported pre-tax profits of €44.1m for the year to the end of December, an increase of 55% on the previous year.
The hotel group said its revenue for the year rose by 28.8% to €290.6m
Dalata owns the Clayton and Maldron brands, which are now the two largest hotel brands in Ireland. 
The company spent just over €150m acquiring seven hotels and entering agreements to lease properties during 2016.
It also spent €25.4m in hotel redevelopment and refurbishment during the year, including the refurbishment of 748 bedrooms. 
Dalata said that revenues per average room (RevPar) in 2016 increased by 14.9% to €80.20 from €69.80, while occupancy rose to 82.1% from 80.2%.
During the year, the company was also admitted to the main market listings of the Irish Stock Exchange and the London Stock Exchange. 
In today's results statement, Dalata said that trading had been marginally ahead of its expectations this year so far. 
"Prospects remain positive for all the markets we operate in", the company stated.
Dalata also said it was actively seeking opportunities to expand its presence in the UK, adding that it was encouraged by the reaction of developers and potential investors there.
Pat McCann, Dalata Group's chief executive, said that 2016 was a year that saw further significant growth in the company's portfolio as the company added seven hotels and about 1,600 rooms to the business.
"We have also locked in a growth pipeline of 1,200 new hotel rooms which will come into operation during 2018," Mr  McCann said.
"Beyond building a stronger portfolio, 2016 was a year in which we demonstrated our ability to drive improved performance from our existing hotel portfolio where we delivered improvements against all key performance indicators," he added.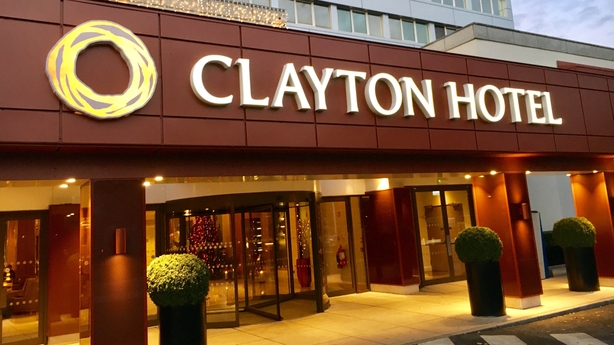 Dalata Hotel Group said today that construction work is now underway at four of its new hotel developments in Dublin, Belfast and Newcastle in the UK. 
It also said that work is expected to start on its new Maldron Hotel in Cork and on the planned extensions in three of its Dublin hotels and the Maldron Hotel Sandy Road in Galway this year. 
The company's chief executive said Dalata saw RevPar growth of 19.9% in Dublin, compared to RevPar growth of the city as a whole of 16.1%. 
Mr McCann said that there does finally seem to be some additional supply coming into the market from the second half of 2018, but he believes that demand in Dublin will comfortably absorb the new capacity.
He also said the company's regional hotels continued to perform very strongly for the group, and with a minimal amount of new supply in the pipeline he believes the outlook for Cork, Limerick and Galway remains "very positive".