Ulster Bank has reported an adjusted profit of €280m for 2016, down 23% on the previous year mainly due to a reduction in the bank's net impairment releases and charges.
Ulster Bank, which is owned by Royal Bank of Scotland, said the 2016 results include a €211m charge due to legacy conduct issues including how it wrongly denied some customers low-cost tracker rates.
The bank said that most of this relates to the industry wide tracker mortgage examination being carried out by the Central Bank, and includes significant programme running costs as well as customer redress and compensation.
The bank said it "acknowledged it could have done better" and said it was focused on putting it right for its customers.
Ulster Bank said that 1,885 customer accounts have now been restored to a tracker rate, but as it had previously indicated, it does expect to identify more customers who were impacted.
It said it was working through this process with the Central Bank as a matter of urgency.
"We recognise that these are complex matters and that speed of resolution should not be at the the expense of fairness or accuracy," the bank stated.
The bank's operating profit slumped by €338m to €24m, as it freed up less money previously set aside for bad loan losses than it released in 2015.
It reported a net impairment release of €138m for the 12 months to the end of December, compared to a figure of €194m in 2015.
Last year's impairment release included a write-back associated with the sale of a portfolio of loans, the bank added.
In today's results statement, Ulster Bank noted a 31% increase in new lending, a 48% increase in mortgage drawdowns to over €1 billion and a 19% increase in new business lending during the year.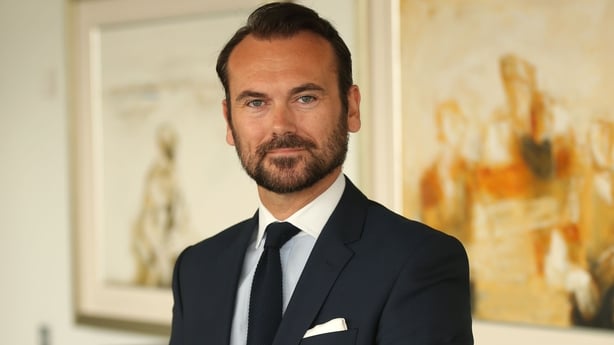 "While challenges remain in 2017, we maintain a strong capital position and our results reinforce our progress in building a strong and sustainable business in Ireland as part of RBS," commented Ulster Bank's chief executive Gerry Mallon.
"We are focused on reducing our operating costs to right-size our bank while also investing in customer-facing initiatives and our brand presence for our key segments," he added.