UK retail sales unexpectedly fell in January, adding to a slump in December, showing that consumers are reining in their spending as inflation rises after last year's Brexit vote.
Shoppers have driven Britain's economy since June's decision by voters to leave the European Union.
But they are widely expected to turn more cautious as prices rise following the fall in the value of the pound after the referendum.
Official data today showed retail sales volumes fell by 0.3% month-on-month in January, much weaker than economists' forecasts in a Reuters poll for a 0.9% increase. No forecaster had expected a fall.
The monthly figures can be volatile - sales in December plunged by 2.1% - but over the three months to January sales were also down, falling by 0.4%, their weakest performance since November 2013.
"In the three months to January 2017, retail sales saw the first signs of a fall in the underlying trend since December 2013," the ONS said.
"The evidence suggests that increased prices in fuel and food are significant factors in this slowdown," it added.
Compared with January 2015, sales rose 1.5%, their weakest performance since November 2013.
There had been signs from private surveys before today's figures that UK consumers had turned more cautious in January while the Bank of England has said consumer borrowing slowed in December.
ONS data published earlier this week showed UK inflation hitting its highest level since mid-2014 while growth in the earnings of workers slowed.
The Bank of England expects rising inflation means growth in the real incomes of British households is likely to falter later this year and stall completely in 2018, raising the risk of a slowdown in the overall economy.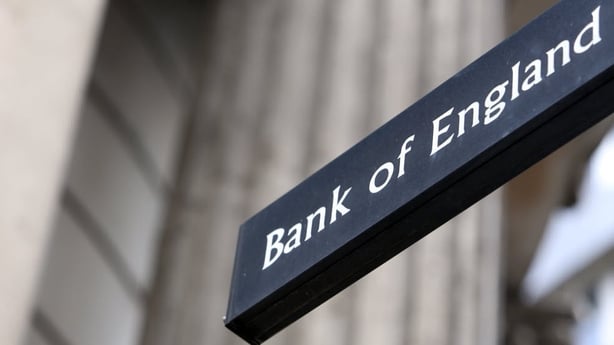 The Bank of England has signalled it is in no rush to raise record-low interest rates.
The ONS said retail prices rose 1.9% in January compared with a year ago, the most since July 2013 and up sharply from December's 0.9%.
The rise in motor fuel prices, up 16.1%, was the biggest since September 2011.
As well as weaker sterling, fuel prices have been pushed up by an increase in global oil prices.