The euro zone economy grew less than initially estimated in the last quarter of last year as industrial output recorded the worst fall in over four years in December.
This is according to the latest estimates from the European Union's statistics office Eurostat.
Eurostat said the gross domestic product (GDP) of the 19 countries sharing the euro bloc grew 0.4% on the quarter in the last three months of 2016.
This was a downward revision on its earlier estimate, released on January 31, of a 0.5% rise.
It also revised down its estimate of GDP growth year-on-year to 1.7% in the fourth quarter from 1.8%.
The revision was partly due to a large fall in industry output in December, which was 1.6% lower than in November, the steepest fall since September 2012 when it decreased by 1.9%.
Economists polled by Reuters had expected a drop of 1.5%.
Compared to a year earlier, euro zone industrial production rose 2%, slowing from a 3.2% year-on-year rise in November.
The yearly increase was higher than market expectations of a 1.7% rise.
The monthly output drop in December was mostly due to a 3.3% fall in the production of capital goods, like machineries, a sign of decreasing appetite for long-term investment.
Output fell also in the energy sector, non-durable consumer goods and intermediate goods.
Production of durable consumer goods, such as cars and refrigerators, was the only component of the indicator that went up. It recorded a 2.9% rise, in a sign of managers' confidence that consumers will spend more on durable goods.
Despite the downwards revision, today's data still meant that the euro zone economy grew by 1.7% in 2016, exceeding the US which gained 1.6% last year.
Meanwhile, the 28-member EU as a whole grew by 1.8%, Eurostat said.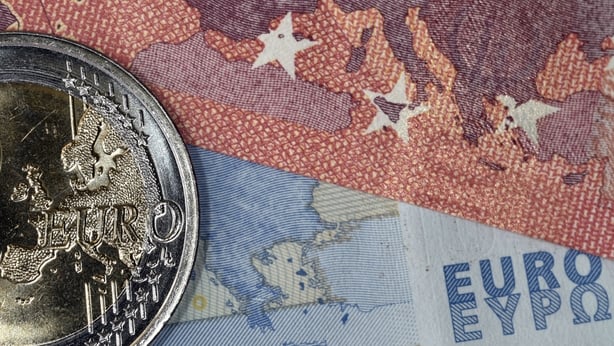 Faster growth came on a spike in consumer demand in France and Spain while Germany's export-driven economy remained on a solid course.
The economy in Spain grew by 3% in 2016, while Germany grew by 1.9%, Eurostat said.
Greece, which is once again in the headlines over debt troubles, last year slipped out of recession, growing by 0.3%.
The growth spurt will put pressure on the European Central Bank to scale back its controversial stimulus measures.
The ECB, led by its chief Mario Draghi, is at pains to stress that despite the series of positive economic signals, it may be too soon to pull back on the programme.