UK consumer prices rose last month at the fastest pace since June 2014 and are set to rise further, propelled by higher global oil prices and the Brexit-fuelled fall in the pound.
UK consumer prices increased by 1.8% compared with a year earlier, picking up from 1.6% in December, and prices paid by factories jumped by more than 20%. 
The Bank of England expects inflation to approach 2.7% by the end of the year while many economists say it will go above 3%, putting to the test the bank's decision to keep interest rates at a fraction above zero. 
At the same time, stronger inflation will put a strain on the spending power of UK households who have so far helped the economy withstand the shock of last June's vote to leave the European Union. 
Sterling fell below $1.25 after January's inflation reading came in slightly below expectations for a 1.9% annual rise in a Reuters poll of economists, held back by a fall in clothing prices. 
UK factories suffered the sharpest annual rise in prices since September 2008 as raw material costs jumped by more than a fifth in January compared with the same month last year. 
The major factor was the cost of crude oil, which was more than 88% higher than a year earlier - the biggest increase since June 2000 - overwhelmingly driven by a global rebound in oil prices. 
In dollar terms, the cost of North Sea oil at the end of January was around 60% higher than a year earlier, when it had touched a 12-year low.
The pound's fall - it is down about 17% against the US dollar and 11% against the euro since the Brexit vote - is starting to hit consumers, whose spending has helped the British economy to grow since the vote. 
 
Last week Bank of England rate-setter Kristin Forbes said she was beginning to become uncomfortable with the bank's commitment to a neutral policy stance, arguing instead that interest rates may need to rise soon if price pressures continue to build. 
But most of her colleagues have given no sign they want to raise rates soon, given the uncertain outlook for Britain's economy as the country leaves the EU.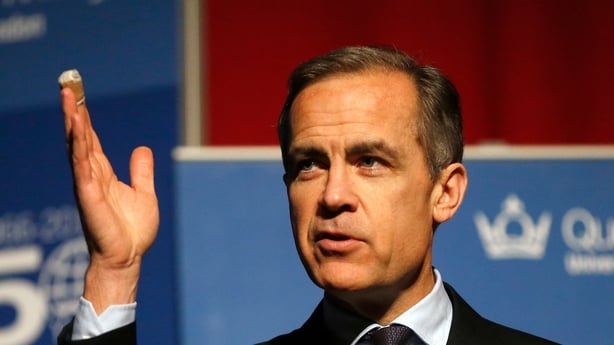 Bank of England Governor Mark Carney this month warned of "twists and turns" ahead as Prime Minister Theresa May starts two years of formal Brexit talks. 
Food prices showed the smallest annual decrease since July 2014 as the cost of chocolate and sweets rose by almost 5% on the month. 
Retail price inflation - tracked by British inflation-linked government bonds and many commercial contracts - also rose to its highest since June 2014, at 2.6%. 
Excluding oil prices and other volatile components such as food, core consumer price inflation held steady at 1.6%, confounding economists' expectations for a rise to 1.8%. 
Data on factory gate prices underscored the inflationary pressures in the pipeline. Output prices rose 3.5% on the year, the biggest increase since January 2012, compared with forecasts of a 3.2% increase. 
December house prices showed a 7.2% annual rise across the UK, compared with 6.1% in November. Prices in London alone rose 7.5% on the year.