Tullow Oil today missed forecasts to fall to a third consecutive annual loss as it wrote off more of its Africa-focused exploration business, sending its shares lower.
Tullow's founder and long-serving chief executive Aidan Heavey will hand over to Chief Operating Officer Paul McDade in April.
The company was hit hard by the collapse in oil prices in 2014 just as it was investing heavily in its flagship TEN oil project off Ghana.
It reported an operating loss of $754.7m today, down from a loss of $1.09 billion in 2015 but bigger than the $639.4m loss forecast by analysts. It took gross exploration write-offs of $723m.
Revenue fell around 20% to $1.27 billion despite its TEN oilfields coming on stream, as weak oil prices ate into the value of sales.
Tullow has tightened its investment budget to just $500m this year, of which $125m will be covered by Total which agreed last month to buy most of Tullow's stake in a Uganda project for $900m.
Analysts said that 2016 is likely to mark the low tide point for Tullow with production set to increase in 2017 into a rising oil price environment.
They said Tullow should now be able to reduce its debt pile, which rose last year to mainly pay for the TEN project.
The company's net debt stood at $4.78 billion at the end of 2016, up from $4.02 billion a year earlier.
Tullow announced today that it had extended its corporate facility by a further year to April 2019. It plans to refinance its debt this year.
Exploration work this year will focus on Suriname, where it will start drilling in the second half of the year in an area that has a resource potential estimated at more than 500 million barrels.
Drilling is also under way in Kenya.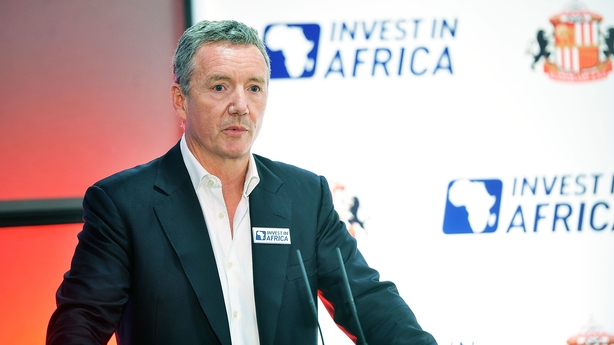 "The clear highlight of 2016 was delivering Ghana's second major oil and gas development, the TEN fields, on time and on budget," commented the company's CEO Aidan Heavey.
"Production from TEN, alongside our other West African oil production, has provided Tullow with positive free cash flow and enabled us to begin the important process of deleveraging our balance sheet," he added.