The European Investment Bank has announced funding of over €200m for forestry related investment in Ireland - the first such investment in 20 years.
Currently about 11% of Ireland's land mass is covered with forestry, well below the European average. The target outlined in the rural development plan is to bring that up to 17% in the decade ahead.
The new long-term loan from the EIB will be used to invest in two separate projects.
Firstly, a €90m loan will be used to finance the cost of planting, forest management and forest road construction and maintenance by the state-owned Coillte over the next four years.
Under the new investment, more than 35,000 hectares will be replanted and more than 1,600 km of forest roads will be constructed and upgraded.
The scheme will also improve maintenance of 1,000 km of publically accessible walking routes and mountain bike trails.
Coillte's Chief Executive Fergal Leamy said the new funding received from EIB combined with the refinancing arrangements secured with its five syndicate banks will be key in enabling the company achieve its strategic ambitions.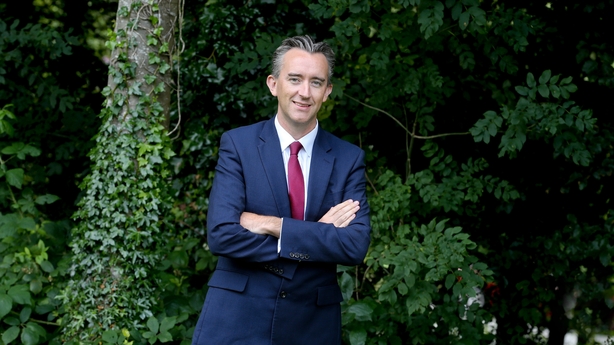 The second project will support €112m of new investment in privately owned forests across Ireland by Dasos, a pan-European specialist forestry investment firm.
Dasos will consolidate Irish forests into a professionally managed portfolio of around 18,000 hectares and finance crucial upgrades to Ireland's forestry infrastructure and consolidation of its management.
It will also strengthen the supply of wood for commercial use.
Andrew Doyle, the Minister of State for Agriculture, Food and the Marine, said the most recent forecast of timber production on the island of Ireland highlights the maturing nature of this industry where much of the State's investment in past decades is now ready to be harvested.
"This announcement today will help ensure that this economic potential is realised and most importantly that the social benefits of our forests are further developed," Mr Doyle added.
The European Investment Bank is one of the world's largest financiers for forests and has invested €4.5 billion in forest related projects across Europe and worldwide over the last five years.
Since 1973 the EIB has provided over €15 billion for investment to improve public services and key infrastructure projects.
We need your consent to load this rte-player contentWe use rte-player to manage extra content that can set cookies on your device and collect data about your activity. Please review their details and accept them to load the content.Manage Preferences