The UK will have to play by international rules after it exits the European Union, limiting its ability to use tax breaks to woo investors, the Finance Minister has said.
Michael Noonan made his comments in an interview on Bloomberg Television at the World Economic Forum in Davos today, when asked if the UK could become a lightly regulated, low-tax rival for the EU.
He said that British prime minister Theresa May will be bound by the Organisation for Economic Cooperation and Development's guidelines after Brexit.
The minister added that potential UK company tax cuts are not a major concern.
Asked if the UK could become similar to Singapore in terms of its corporate tax regime, Noonan responded that it was not possible because of OECD guidelines curbing tax breaks.
The Government is hoping our 12.5% corporate tax rate will aid its race to win finance jobs that may move from London as the UK prepares to leave the EU.
Dublin could potentially gain between 12,000 and 15,000 financial-sector jobs as a result of Brexit, Goodbody
Stockbrokers has said.
There'll be a "lot of movement into Dublin," Mr Noonan said, adding some bankers are already checking out schools in the city for their teenage children.
IDA Ireland's chief executive has said that the World Economic Forum in Davos is one of the most important events for the state agency.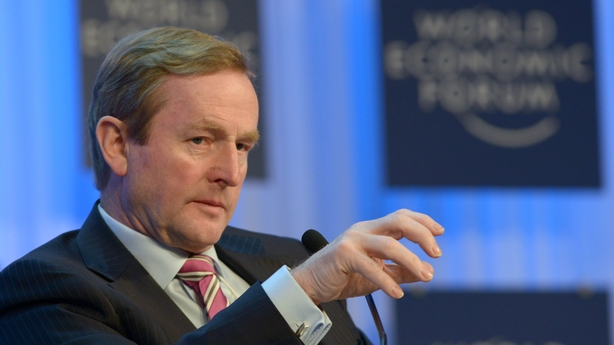 As part of IDA's efforts to promote the country, the agency held a series of investor meetings and a networking dinner at the Davos event over the last few days.
Over 40 high level executives attended the meeting, with both Taoiseach Enda Kenny and the Finance Minister Michael Noonan also in attendance.
"IDA Ireland has had 20 plus meetings over the course of the week with existing and potential client companies," its CEO Martin Shanahan stated.
"Participation at Davos increases Ireland's profile internationally," he added.
He noted that IDA Ireland has never had more people employed in FDI companies in Ireland.
"It was fantastic to have so many senior decision makers from different industries at our event to hear, first-hand, why Ireland is such a great place to invest", Mr Shanahan concluded.