China's economy grew a faster-than-expected 6.8% in the fourth quarter, boosted by higher government spending and record bank lending.
But Beijing's decision to raise spending to meet its official growth target could exact a high price, as policymakers grapple with financial risks created by an explosive growth in debt.
The fourth-quarter figure is the first time in two years that the world's second-largest economy has shown an improvement in growth.
But this year it faces further pressure to cool its housing market, the impact of government efforts at structural reforms, and a potentially testy relationship with a new US administration.
The Chinese economy expanded by 6.7% in 2016, the National Bureau of Statistics said today.
This was roughly in the middle of the government's 6.5-7% growth target but was the slowest pace in 26 years and was down from the previous year's 6.9% growth rate.
Economists polled by Reuters had expected China would report 6.7% growth for both the fourth quarter and the full year.
Housing helped prop up growth again in the fourth quarter, with property investment rising by 11.1% in December from 5.7% in November, despite house prices showed signs of further cooling in some major cities.
Consumer spending was also strong, with retail sales in December rising at their fastest pace in a year on stronger sales of cars and cosmetics.
China's fixed asset investment grew 8.1%, the slowest pace since 1999, as investment by private firms slowed again in December on a monthly basis.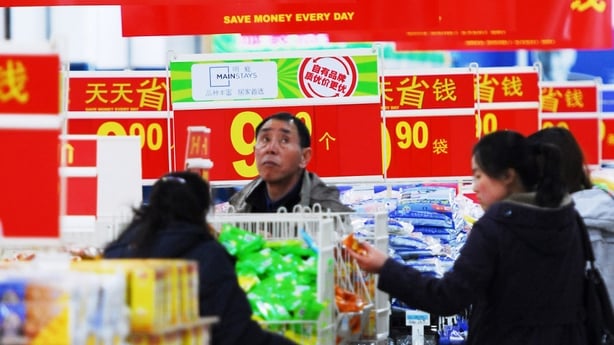 Consumption contributed the bulk of growth last year, but income growth did not pick up and a measure of China's income inequality rose slightly last year, the statistics bureau said today.
Amid signs of stabilisation, policy sources told Reuters that China's leaders will lower their economic growth target to around 6.5% this year, giving them more room to push reforms to contain debt risks.
They will not want to let growth fall too sharply, however, ahead of a key party meeting in the autumn when a new generation of leaders will be picked.
China's debt to GDP ratio rose to 277% at the end of 2016 from 254% the previous year, with an increasing share of new credit being used to pay debt servicing costs, analysts noted.
Rapid monetary expansion and expectations of slower economic growth at home, along with a rising US dollar, have contributed to downward pressure on the Chinese yuan, which was the worst performing major Asian currency last year, and led to persistent capital outflows.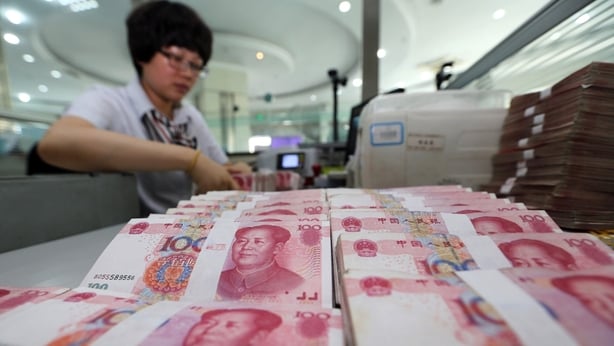 China's sluggish exports could also come under fresh pressure if US President-elect Donald Trump follows through on pledges to impose tough protectionist measures.
China's central bank could slightly tighten credit conditions this year to encourage debt-laden companies to deleverage, but it is unlikely to rush to raise interest rates despite an expected pick-up in inflation, policy insiders said.