A settlement with the US authorities over emissions test cheating will push up the cost for Volkswagen, but the bill is likely to remain below €20 billion, a source familiar with the matter said today.
Europe's biggest carmaker has said it is in advanced talks with the Justice Department over a $4.3 billion settlement.
That meant it would exceed current provisions set aside to cover the costs of the scandal, it added.
Volkswagen has already announced €18.2 billion of provisions to cover the costs of "Dieselgate," of which €16.2 billion were booked in 2015.
"We are counting on a sum of €16 billion plus X. The X is likely to be in the €2-4 billion range," the source said, speaking on condition of anonymity.
The German company's supervisory board was meeting today to approve the draft deal with the Justice Department, which would be a major milestone in its attempts to recover from the biggest business scandal in its 80-year history.
VW shares rose as much as 4% this morning to their highest since the scandal broke in September 2015.
The company's acceptance of the settlement agreement and its plan to plead guilty to criminal misconduct will be announced later today in Washington by the Justice Department and environmental regulators, people briefed on the matter said.
However, the 16-month saga could still have further to run, with US authorities investigating who was individually responsible for the cheating and VW facing probes and lawsuits in Europe and elsewhere.
Most analysts had expected the US settlement, which VW has raced to conclude before the Obama administration bows out on January 20, to cost the car maker around €3 billion.
VW admitted in September 2015 to installing secret software in hundreds of thousands of US diesel cars to cheat exhaust emissions tests and make them appear cleaner than they were on the road.
It also said that as many as 11 million vehicles could have similar software installed worldwide.
Despite the scandal, the group said earlier this week that it had notched up record sales last year, led by premium brands Audi and Porsche.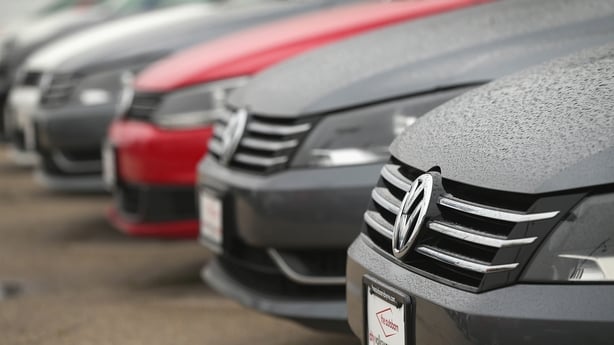 However analysts say it may have offered big discounts on VW brand cars which have suffered most from the crisis.
VW shares were up 2.8% at 150.15 this afternoon, up sharply from their low of €86.36 after the scandal broke, but still short of pre-crisis levels above €160.
Sources familiar with the matter told Reuters that the US Justice Department settlement would not end its investigation into individual misconduct..
They said that more executives could face charges after Oliver Schmidt, who was a manager in charge of VW's environmental and engineering office in Michigan, was charged on Monday with conspiracy to defraud.
The European Commission in December began legal action against Germany, Britain and five other EU member states for failing to police emissions test cheating.