Tullow Oil's long-serving chief executive and founder Aidan Heavey is to step down in April and retire within two years.
Aidan Heavey will be replaced as head of the company by its chief operating officer Paul McDade from April, the company said today.
Heavey, who founded Tullow in 1985 and named it after the town where it was set up, will take over as chairman after the company's annual general meeting on April 26, subject to shareholder approval.
His tenure as chairman is limited to two years.
"The board and I have long been aware of the need to plan carefully for Aidan's retirement from Tullow as our founder and after 31 years as CEO," Tullow's chairman Simon Thompson said.
Mr Thompson will leave the board when Heavey succeeds him.
"When you're somebody who starts a business it is obviously hard to pull back from it but you know yourself when you reach a stage when it has to be done," Aidan Heavey told Reuters.
He added that he would have left the company sooner if the oil market had not taken a downturn.
Analysts largely welcomed McDade's appointment, saying it cleared up uncertainty about Heavey's future at the company. They also said it showed that the company would continue with its existing strategy.
The Africa-focused oil producer also said today that its 2016 full-year revenue is expected to have fallen 19% year on year to $1.3 billion as weak oil prices continued to eat into sales.
The company will publish full 2016 results on February 8.
New CEO McDade will take over at a crucial time for Tullow, which brought its multi-billion dollar TEN oil fields in Ghana on stream just five months ago and now needs to turn costly investments into profits.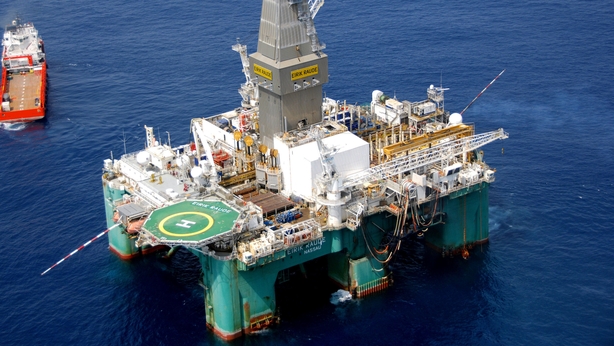 However Tullow said today that production from TEN is expected to average 50,000 barrels per day (bpd) this year, lower than previously expected, due to problems with managing pressure in one of the reservoirs.
Once at full capacity the fields will be able to produce 80,000 bpd.
Tullow is also battling production issues at its Jubilee oil field which will have to undergo a shutdown of up to 12 weeks this year to carry out modification work.
Tullow, fundamentally an exploration company, will bolster its exploration campaign again this year after the weak market forced the company to focus spending on more advanced projects.
This year, Tullow said it will drill in Kenya and underexplored Suriname.
"It's about us getting back to bold, exciting and big exploration," McDade said today.