New figures from the Central Statistics Office show that the seasonally adjusted unemployment rate fell to 7.2% in December from 7.3% in November - the lowest level since August 2008.
The unemployment rate had stood at 8.9% in December 2015.
The CSO said the seasonally adjusted number of people who were unemployed stood at 157,700 in December, down from 160,500 in November. It also marked an annual fall of 35,500.
The jobless rate has now fallen for seven months in a row and is down from a post-crisis high of 15.2% at the beginning of 2012.
It also compares with a current euro zone average of 9.8%.
Today's figures show that the unemployment rate during the month for men was 8.1%, while the corresponding figure for women was 6.1%.
Meanwhile, the youth unemployment rate (people aged 15-24) stood at 14.5% in December, down from 15.4% in November.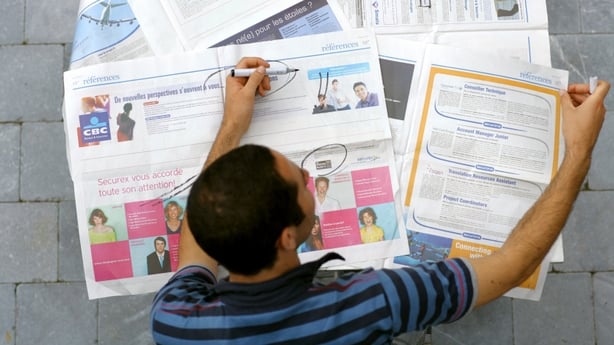 Commenting on today's figures, Davy's David McNamara said that unemployment has now averaged 8% throughout 2016. This was somewhat better than its early year forecast of 8.3%, as job growth has strengthened through the year.
Looking ahead to 2017, Mr McNamara said he expected unemployment to average about 7.3% as the growth in the labour force picks up and jobs growth softens somewhat.
Merrion economist Alan McQuaid said there was an average increase in the numbers at work in 2015 of 49,700, up from 32,700 in 2014 and overall employment prospects for 2016 are positive due to the strong economic recovery, with a net rise of around 53,000 currently forecast.
But he cautioned that the outlook from this year on is more uncertain in light of Brexit.
"We expect the downward trend in unemployment to continue over the next twelve months, albeit at a slower pace than before," he added.