Dublin's ISEQ index has had its worst year since the 2010 bailout.
The index remains over 4% lower from where it ended in 2015.
Shares in Dublin have, however, recovered almost 23% from the lows reached after the shock Brexit result in June.
The ISEQ closed 0.12% higher at 6,517 on a half day of trade today.
But they continue to underperform compared to their European peers due to the view that Ireland would be the worst affected by the UK's decision to leave the European Union.
One of the best gainers on the ISEQ this year is Fyffes, which rose almost 50%.
The company was boosted by the news earlier this month that it had agreed to a €751m takeover deal from Japan's Sumitomo Corporation.
Other big gainers included Total Produce and CRH, which was particularly boosted by the expected earnings boost from increased US infrastructure spending after the shock win of Donald Trump.
Despite their exposure to the UK, Kingspan and C&C also saw gains during 2016.
But the banks – including Bank of Ireland and Permament TSB – were among the worst performers on the Dublin stock exchange.
Other stocks nursing big losses from 2016 included Dalata Hotel Group and ICG.
European markets expected to rise steadily in 2017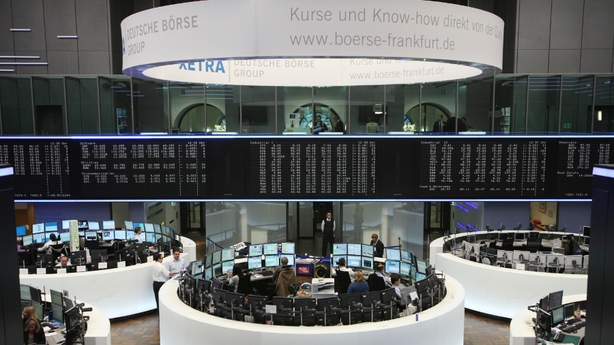 European shares are expected to rise steadily in 2017, but analysts are cautious over possible shocks after a series of unexpected political upsets raised volatility this year.
A Reuters poll of strategists, brokers and analysts taken in early December predicts a rise of around 5%-6% for the STOXX 600 and Euro STOXX 50 in 2017.
However, after a tumultuous year featuring shock results in both Britain's referendum on European Union membership and the US presidential election, neither index is expected to fulfill earlier predictions for gains in 2016, nor are they seen regaining 2015's all-time highs next year.  
Political uncertainty remains a key worry, with elections due in France and Germany and concerns over leadership in Italy after Prime Minister Matteo Renzi lost a referendum on constitutional reform, as well as how Britain will proceed with leaving the European Union.
Italian banking stocks have been particularly volatile as the government seeks ways to prop up its ailing lenders.
Yet for all that, the polls reflected a broadly unchanged set of expectations from October's poll.
While many had predicted the surprise election of political novice Donald Trump as president would hinder markets, it has actually boosted growth and inflation expectations, helping cyclical stocks.
The STOXX 600 is expected to hit 350 by mid-2017 and to beat 366 by the end of the year, slightly higher than predicted in the last poll in October.
For the Euro STOXX 50, the index is expected to reach 3,255 by the end of 2017, again similar to predictions made last quarter.
Both indexes are down over 5% this year, confounding predictions for double digit percentage point rises, as both have struggled to recover to pre-Brexit referendum levels.  
Italy's FTSE MIB was expected to drop to 17,155, a 3% fall from current levels, by the middle of 2017.
Italian stocks are set to suffer from political uncertainty after Mr Renzi said he would resign following his referendum defeat. 
Germany's DAX and France's CAC are seen rising by 6% and 7% respectively by the end of 2017, with elections seen as possible causes of volatility.
Meanwhile, London's FTSE index, which closed at a new record high this week, is also set to see further gains this year due to the possibility of further sterling volatility amid Brexit negotiations, which are due to start in March.