A new report on Ireland's financial stability by the Central Bank has highlighted the threat of Brexit as a risk to the economy.
The Central Bank said that risks to Irish companies engaged in exporting have increased due to Britain's plans to leave the EU.
"While it is too early to assess fully the impact of Brexit on the Irish economy, downside risks to the domestic economy prevail over the medium term," the Central Bank stated.
However it added that the effect of the Brexit vote in June has been muted on financial markets.
In today's Macro Financial Review, the Central Bank also predicted that Irish GDP will grow by 4.5% in 2016 and by 3.6% in 2017.
It said that domestic demand is expected to be the main driver of growth, partly reflecting a positive outlook for the labour market and expected investment in infrastructure.
Today's report also said despite the fact that Irish households have been repaying borrowings, the level of their household debt still remains high.
The Central Bank said the number of non-performing loans held by Irish banks has dropped and mortgage arrears continue to fall.
It noted that the stock of non-performing loans held by Irish retail banks declined by €15.6 billion over the past year to €37 billion in the third quarter of 2016.
It also said that Irish motor insurance companies have continued to lose money, but the level of solvency among the companies remains high.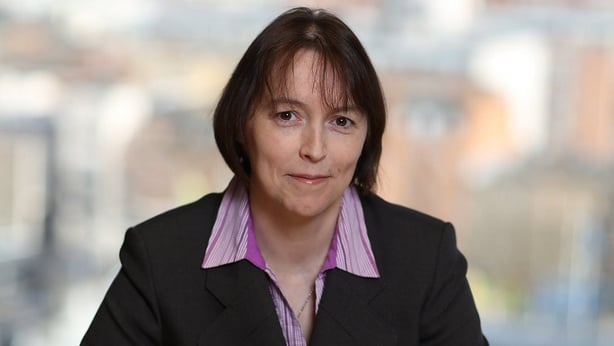 The Central Bank's deputy governor Sharon Donnery said today's review aims at supporting the bank's stakeholders - including the public, national and international authorities, and financial market participants - in their assessment of financial risks.
"It also provides an opportunity to promote an informed dialogue on the macro-financial environment in Ireland and beyond. It thereby contributes to the Central Bank's mission of safeguarding stability and protecting consumers," she added.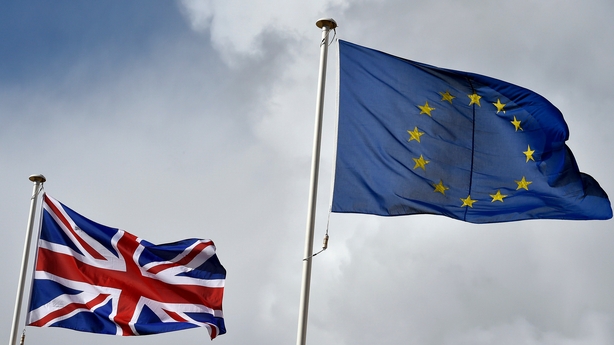 More insurers considering move to Ireland - Central Bank
A growing number of global insurers are considering moving to Ireland and some may choose to locate European headquarters there rather than Britain following that country's vote to leave the European Union, the Central Bank said.
Ireland is one of a handful of European countries that may benefit from companies moving away from Britain as it leaves the EU.
The Central Bank has said it has seen a notable increase in queries from financial services firms.
"An increasing number of global insurance groups are considering seeking a new authorisation in Ireland, particularly to locate their headquarters for European business in Ireland rather than the UK," the bank said in today's macro-financial review of the economy.
Insurers are reliant on so-called passporting rights to sell insurance policies throughout the EU and several have said they will need to set up EU subsidiaries if Britain loses access to the bloc's single market.
Neon Underwriting Ltd, an insurer operating in the specialist Lloyd's of London market, today became the latest to say it was considering a move to Dublin if Britain failed to get passporting rights in Brexit talks.
Dublin is one of five European cities being considered by Lloyd's itself, while Lloyd's underwriters Hiscox and Beazley, US insurer AIG and motor insurer Admiral have also said they might shift operations from London to centres such as Dublin.
Insurance firms so far have met the Central Bank from a "fact finding perspective", director of Credit Institutions Supervision Ed Sibley said.
But enquiries have hardened a little and he expects decisions could be made in the first or second quarters of 2017.
British Prime Minister Theresa May has said she wants to begin the two years of EU exit negotiations by the end of March, when banks, insurers and asset managers are expected to start finalising their plans.
Bank of England Governor Mark Carney has said banks may start to relocate activities to other countries about one and a half years before Britain's departure from the EU if a "hard Brexit" looks likely.
The Central Bank said Ireland may also be the preferred location of some UK banks that choose to relocate within the EU and may be a jurisdiction of choice for some UK funds that will likely seek to re-domicile elsewhere in the EU.
We need your consent to load this rte-player contentWe use rte-player to manage extra content that can set cookies on your device and collect data about your activity. Please review their details and accept them to load the content.Manage Preferences