The office of the Data Protection Commissioner has said it is "urgently examining the facts" surrounding Yahoo's latest data breach in which the data of more than a billion user accounts was compromised.
It said its investigation will determine if European data protection laws have been breached.
In a statement the Commissioner said: "Yahoo EMEA is the Irish-based data controller for all European based users of the Yahoo services and has obligations under Irish data protection laws to ensure any processor to which it transfers personal data (in this case to Yahoo Inc) provides sufficient guarantees in respect of the technical security measures governing the processing."
Yahoo shares fell more than 5% today after the technology company disclosed a second massive data breach that raised fears Verizon might kill a deal to buy its core internet business.
Silicon Valley-based Yahoo said yesterday that it had uncovered a 2013 cyber attack that compromised data of more than one billion user accounts, the largest breach in history.
That followed Yahoo's disclosure in September of a separate breach that affected over 500 million accounts, which the company said it believed was launched by different hackers.
Verizon is now seeking to persuade Yahoo to amend the terms of the acquisition agreement to reflect the economic impact of the data breaches, according to people familiar with the matter.
The stolen user account information in the newly disclosed breach may have included names, email addresses, telephone numbers, dates of birth, "hashed" passwords and, in some cases, encrypted or unencrypted security questions and answers, Yahoo said.
But the hackers did not obtain passwords in clear text, payment card data, or bank account information, it added. 
The latest breach discovery is a further embarrassment to a company that was one of the biggest names of the internet but which has failed to keep up with rising stars such as Google and Facebook. 
Yahoo's valuation hit $125 billion during the dot-com boom, but it has been losing ground since then despite several efforts to reboot. 
In the mid-1990s, Yahoo was among the most popular destinations on the internet, helping many people navigate the emerging web. 
It became the top online "portal," connecting users to news, music and other content. 
But its fortunes started to fade when Google began to dominate with its powerful search engine. 
But as its core business declined, its stake in outside investments - notably Chinese internet giant Alibaba - surged.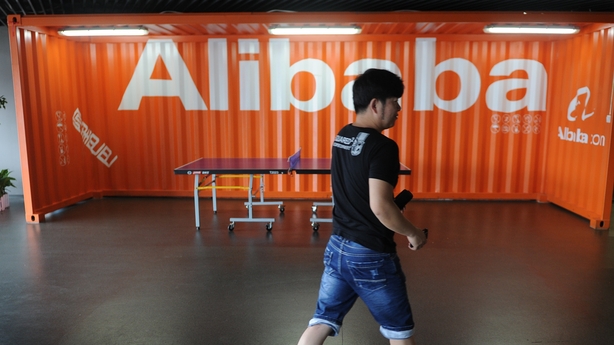 After a series of management changes and revival efforts, Yahoo decided to sell its main operating business as a way to separate that from its more valuable stake in Chinese online giant Alibaba. 
Yahoo's plan would place its main operating business within Verizon, which has already acquired another faded internet star, AOL.
The remaining portion would be a holding company with stakes in Alibaba and Yahoo Japan.