The Irish Congress of Trade Unions has called on the Government to introduce emergency legislation to prevent solvent companies from walking away from pension schemes.
The call comes amid controversy after Independent News & Media recently announced it was ceasing contributions to its defined benefit (DB) pension schemes, resulting in members facing benefit cuts averaging 70%.
The move was discussed at the Congress Executive Council meeting today.
However, yesterday Taoiseach Enda Kenny ruled out the preparation of any new legislation in the wake of the INM situation.
INM is just one of many companies that are closing down DB schemes, which used to be viewed as the 'Rolls Royce' guaranteed schemes.
In the last ten years the number of DB schemes in Ireland has fallen from 2,000 to around 700, due to difficulties around funding, bond yields, regulation and members living longer.
Congress Pensions Expert Fergus Whelan said the Government should immediately introduce emergency legislation similar to "Debt on the Employer" legislation, which has existed in the UK for over 20 years.
Mr Whelan said legislation prevents solvent companies from walking away and reneging on their pension obligations.
He said working people who put money into schemes were entitled to see it protected - and for the contract they entered into with their employer on pensions to be honoured.
Mr Whelan noted that Congress had also written to the Minister for Social Protection, Leo Varadkar, last month - before the INM controversy erupted - requesting the immediate establishment of a high-level commission involving experts, stakeholders and trustees to find ways to ensure the assets of surviving DB schemes can be used in the interests of what he called the rightful owners of those assets.
He said Congress was awaiting the Minister's response.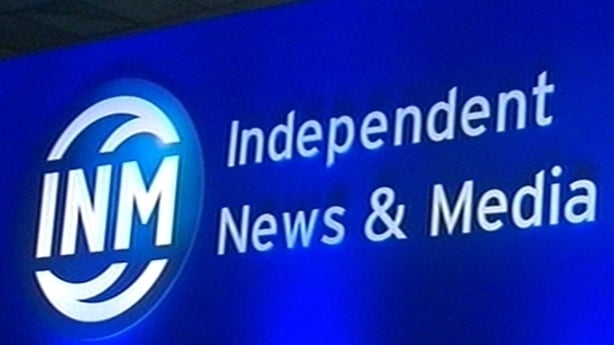 The board of INM is due to meet tomorrow.
The company has also announced it is seeking High Court authorisation for a capital reduction on its balance sheet - a move which could permit the resumption of dividend payments to shareholders.
However, INM has insisted it has no plans to pay dividends, and that there is no question of shareholders receiving a windfall benefit from the pension changes.
It has also stressed it will continue to pay pension contributions - but into a different, defined contribution (DC) scheme, which many workers view as less secure than DB arrangements.