The Taoiseach has told the Dáil there are no plans to introduce new pensions legislation in the aftermath of International News & Media restructuring its pensions.
Enda Kenny was responding to Labour Leader Brendan Howlin, who said there was still shock at what had happened to pensions at the company.
Two weeks ago, the company informed the trustees of the INM defined benefit pension scheme that it would no longer be contributing to the pension scheme – despite reaching a ten-year restructuring agreement for the scheme in 2013.
The latest move – on top of the 2013 restructuring – will see employees lose in total on average 70% of their pension expectations.
The controversy deepened when it emerged the company would be seeking High Court approval for a capital reduction on the balance sheet – which would permit the resumption of dividend payments to shareholders.
However, in a statement last night, INM denied it had any plans to pay dividends to shareholders.
In the Dáil, Mr Howlin asked the Taoiseach if legislation could be prepared to deal with what he called the sharp practice.
However, Mr Kenny said if they brought in legislation, it would not be retrospective, and that it was not being contemplated now.
Mr Kenny said he noted that no dividend was being paid to shareholders.
Fianna Fáil TD Darragh O'Brien asked the Taoiseach what advice the Attorney General had given Social Protection Minister Leo Varadkar on his options for intervening in the INM situation.
The Taoiseach responded by saying the advice being sought from the AG was on the public element of this, as the situation could be not retrospectively legislated for.
He said Minister Varadkar has asked the chair of the Pensions' Authority to report back.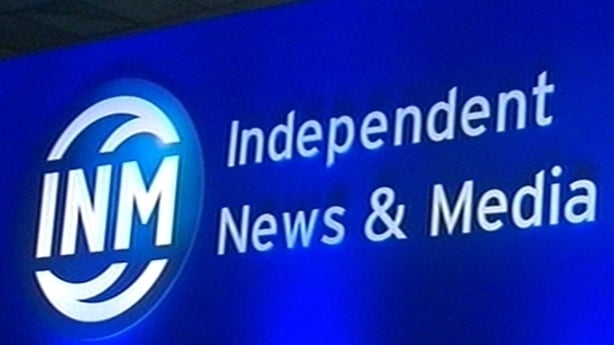 Last Friday INM management met with the trustees and made a proposal, which has not yet been revealed.
The INM board is due to meet on Thursday.
The General Secretary of the National Union of Journalists Seamus Dooley confirmed that the trustees have agreed to meet the union representatives and, at a later stage, to organise consultative meetings with scheme members.
However, he warned that neither the unions nor the scheme members would be bounced into accepting any agreement against a contrived deadline.
Today the trustees of the INM pension scheme met the Pensions Authority, which oversees the administration of defined benefit pension schemes.
The Authority said it could not comment on individual schemes.
However, there has been some speculation that as the body which oversaw the 2013 pension restructuring, the Authority might wish to meet with INM management to establish the rationale for its decision to quit the defined benefit scheme.