The Brexit vote and the election of Donald Trump will result in levels of business uncertainty not seen since the end of the Cold War, leading to a "seismic shift" in risk. 
The key ingredients for smooth global trade - geopolitical stability, the liberalisation of trade and investment and democratisation - are coming under fire as political populism sweeps through the US and Europe.
This is according to a new report from consulting firm Control Risks. 
Chief executive of the risk consultancy, Richard Fenning, said industries should brace themselves for significant change as businesses embark on a "seismic shift" in risk scenario planning to tackle the challenges which lie ahead. 
"The unexpected US election and Brexit referendum results that caught the world by surprise have tipped the balance to make 2017 one of the most difficult years for business strategic decision making since the end of the Cold War," he said.
"The catalysts to international business - geopolitical stability, trade and investment liberalisation and democratisation - are facing erosion. The commercial landscape among government, private sector and non-state actors is getting more complex." 
The impact of political populism was ushering in an era of greater national control over economic and security policy, according to the report, making it harder for companies to plan for the future. 
It said tensions between the US and China were likely to flare under President-elect Donald Trump, heaping pressure on an economic relationship deemed crucial for the stability of the global economy.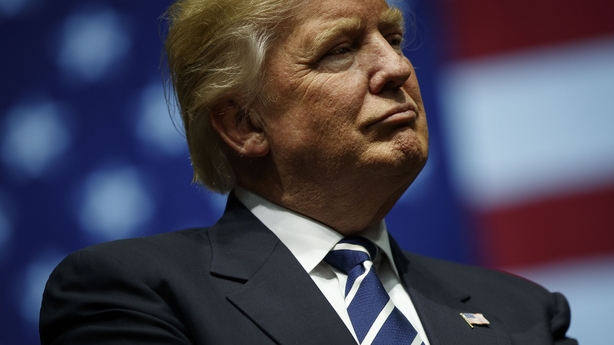 Mr Trump has threatened to impose punitive tariffs of 45% on goods from China and 35% on goods from Mexico. 
He has also voiced his opposition to Trans-Pacific Partnership - the world's largest free-trade deal - while vowing to make changes to the North American Free Trade Agreement (Nafta) between the US, Mexico and Canada. 
The consultancy firm also highlighted the threat of terrorism to global trade, warning that fresh attacks could emerge if the defeat of Islamic State leads to an exodus of experienced militants across the globe. 
"By the end of 2017 we will know whether or not the global economy withstood the shocks and turbulence of 2016, if the US opted for a new definition of how to exercise its power and if the great experiment in globalisation remains on track," Mr Fenning. 
Control Risks added that tighter government regulation to counter the growing threat of cyber crime and terrorism would also increase the burden on business in 2017. 
It said that firms were likely to fall into one of three categories as they seek new strategies to drive growth.
These include: arks - businesses which act defensively by focusing on their core business and markets; sharks - less risk-adverse firms which will hunt for opportunities in new locations; whales - firms with deep pockets which will take advantage of cheap financing to monopolise markets through mega-mergers.