The European Commission has fined Credit Agricole, HSBC and JPMorgan Chase a total of €485m for their alleged participation in a cartel to manipulate the price of the Euribor financial benchmark.
The Commission said the three were part of a seven-bank cartel that colluded between September 2005 and May 2008 to distort the Euribor interest rate which was set using quotes submitted by a panel of banks.
The Euribor interest is widely used in international money markets.
JPMorgan Chase was fined €337.2m and Credit Agricole €114.7m for five-month involvements in the cartel. HSBC was set to pay €33.6m for participating in the cartel for just one month.
JPMorgan said it did not accept the outcome.
"We have cooperated fully with the European Commission throughout its five year investigation. We did not engage in any wrongdoing with respect to the EURIBOR benchmark," the bank stated.
"We will continue to vigorously defend our position against these allegations, including through possible appeals to the European courts," it added.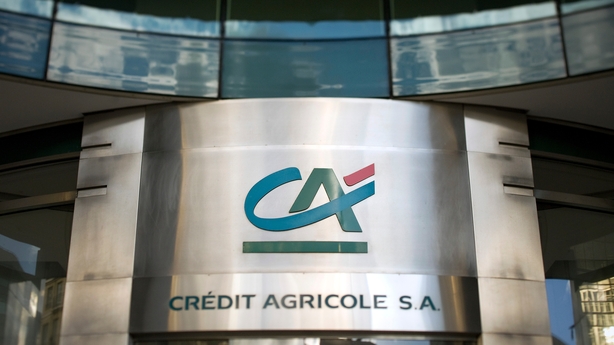 Credit Agricole said at the time it would examine the charges, while HSBC said at the time it would defend itself vigorously.
Deutsche Bank, RBS and Societe Generale admitted guilt in December 2013 and were fined €824.6m, the sixth largest collective cartel fine ever handed down by the European Commission.
Barclays avoided a penalty because it alerted the Commission.
The Commission found a series of chatroom messages between the traders at the banks congratulating each other on their actions.
"On days when traders received money calculated on the basis of Euribor, (they) had an interest in a high Euribor rate. On days when a trader needed to pay...he would want to have a low Euribor rate," EU competition commissioner Margrethe Vestager said.
"The participation in such schemes was very lucrative for the banks - tiny, tiny movements in the Euribor rate can have a huge impact because of the volumes of trading," she added.
The Bank for International Settlements put the market value of over-the-counter interest (OTC) rate derivative contracts in euros at $6.4 trillion in the first half of 2016, 31% of all OTC derivatives.
Such trades would typically be based on financial benchmark rates such as Euribor.
US and European regulators have so far handed down large fines to more than 10 banks and brokerages for rigging the London interbank offered rate (Libor), used for various currencies including the yen, and its euro cousin Euribor.
Prosecutors have also charged more than a dozen men with fraud-related offences.
The Commission is still looking into foreign exchange trading.