The Central Bank is not seeking to dissuade financial firms from moving investment banking or trading operations to Dublin as a result of Brexit, its head of financial regulation said today.
Cyril Roux also said that the Central Bank had begun receiving applications in some unnamed areas.
"Many of these engagements have been preliminary in nature. But several have moved in the pre-application or application phase and this is likely to continue in the coming months as UK firms prepare for the possibility of a loss of passporting rights into the EU," Mr Roux said.
Banking sources told Reuters last week that the Central Bank has signalled in talks with several large investment banks considering moving from London after Britain leaves the EU that it would be reluctant to host large trading operations.
"We have not sought to dissuade any such entities from seeking authorisation nor are we planning to do so. Such applicants, of course, like any other applicant, can expect a rigorous process where we will expect to understand clearly the risks," Mr Roux said.
He made his comments in a speech to the Institute of International and European Affairs today.
The Central Bank deputy governor said that in determining an application for authorisation, the bank follows clear, published rules and processes derived from EU law.
He added that the Cental Bank is guided by its mandate to protect consumers.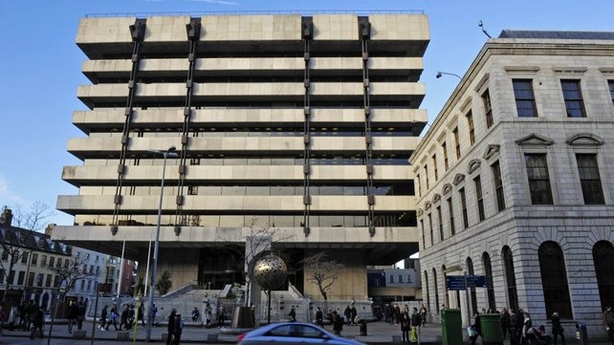 "We are mindful of the fiduciary role of financial actors, and the need to safeguard deposits, premiums or client assets from loss stemming from incompetence, mis-governance or outright failure," he stated.
He said the Central Bank's workforce planning for next year reflects the additional resource needed to deal with applications and contingency has been built in as it is expected that the financial sector will grow materially.
Mr Roux told reporters after the Dublin event today that the Central Bank was seeing applications for new business and the licensing of firms who are not present here.
He also said it was seeing very significant indications from "regulated firms that are small today but want to be big tomorrow".
"We see the whole gamut of firms enquiring for establishing or growing in Ireland, it is MIFID (markets in financial instruments directive) firms, insurance companies, CSDs (central securities depositories) and payments institutions," he added.