After Donald Trump's surprise victory in the US presidential election, construction, pharma and gold mining stocks emerged as big winners in the European trading session.
Markets had expected Democrat contender Hillary Clinton to win the election rather than Trump, a political outsider with no experience of public office. 
Growth-sensitive shares such as car, financial and travel shares all came under pressure from the uncertainty over what a Trump presidency will look like. 
Stocks with substantial revenue exposure to the Mexican peso, and some with US exposure, were also hit as both currencies have come under pressure.
However, stocks of companies with American exposure that stand to benefit from Trump's spending plans are seeing a lift. And those that have costs in pesos, rather than derive revenues from Mexico, are also "winners" from the election result.

TRUMP WINNERS
CRH - Shares in the Irish construction firm hit a nine-year high as Trump pledged to boost infrastructure spending. Trump's acceptance speech, which struck a conciliatory note and avoided reference to controversial policies mentioned on the campaign trail, reiterated his commitment to increased infrastructure spending. CRH derives 50% of its revenues from the US.
FRESNILLO - Gold miners are safe-haven plays which benefit in times of uncertainty. Fresnillo is in addition a Mexico-based, London-listed, dollar-earning company. As such the 13% slide in the peso provided another lift to Fresnillo. Its shares were up 9% today to make it top STOXX 600's top gainer. 
BAE SYSTEMS - Trump's non-committal stance on supporting NATO allies might prompt increased defence spending in Europe. Societe Generale picked out BAE Systems as a stock that could benefit, and say that the sector is at a 5% discount to the European market and a 20% discount to the US defence sector.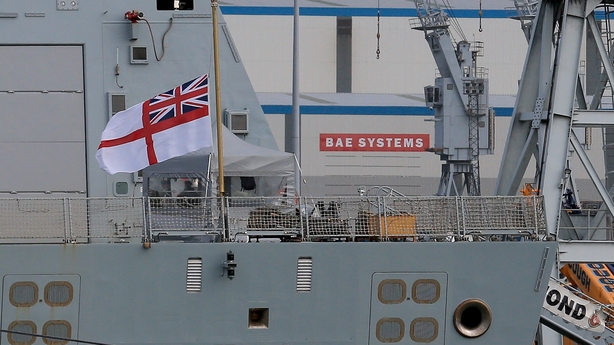 HIKMA, BB BIOTECH - Pharmaceuticals had been inversely correlated with the chances of a Clinton presidency, as she has proposed higher regulation of pricing in the sector. Hikma and BB Biotech were both up over 7% after Trump won. Barclays had picked out Hikma as a beneficiary if Trump won ahead of the election, deriving around half of its revenues from the US. Shire and Novo Nordisk also rallied strongly. 
ASHTEAD - Ashtead is identified by Deutsche Bank as the European firm with the highest exposure to increased infrastructure spending in the US, with 84% of its revenues derived there. 
HEIDELBERGCEMENT - Heidelbergcement has said it sees benefits in the medium term from a Trump presidency, even though investment might be delayed in the short run. It is expected to benefit from increased infrastructure spending, and was up 2.4% today. 
TRUMP LOSERS
BBVA - BBVA is identified by Credit Suisse and Societe Generale as the European bank most exposed to Mexico, from where it derives around 30% of its revenues. The stock would suffer if Trump scrapped the North American Free Trade Agreement, as he has pledged to do. BBVA was down 8.8% its biggest one-day fall since the Brexit vote.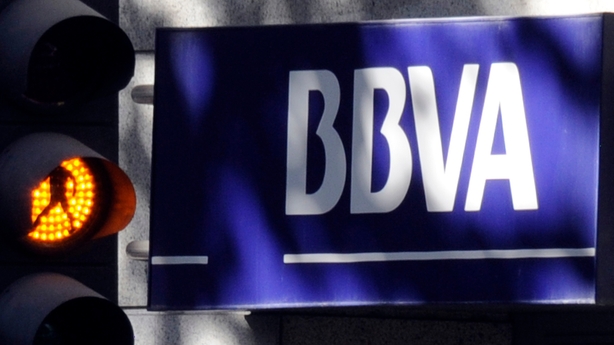 TATE AND LYLE - Shares in Tate & Lyle fell 9%. BNP Paribas downgraded the stock to "underperform" , saying that its Mexican exposure would weigh on sentiment and profits. 
VESTAS WIND - Renewable energy firms took a pounding on concern that President-Elect Trump will cut support to the sector as he looks to promote coal and other fossil fuels. Vestas derives 40% of its revenue from the US, according to Barclays, and was down 7.2%.
NESTE - Concerns over Trump's approach to the energy sector also hit Neste. The Finnish renewable diesel maker fell 6.2% as the dollar weakened, with concern mounting that Trump would tweak a tax break for biofuels. 
HEINEKEN, AB INBEV - Brewers Heineken and AB InBev have substantial exposure to emerging markets like Mexico. Even though food and beverage stocks are seen broadly as defensive, these two stocks were down over 4%.