Shares in Primark-owner Associated British Foods jumped after the group said it expected to benefit from Britain's vote to leave the European Union and saw profits rising despite a weaker pound hurting margins at its UK stores. 
AB Foods made the comments after reporting adjusted earnings per share for the year ended Septembe 17 rose 5% to 106.2 pence.
This was better than analysts' average forecast and helped its shares rise 5.5% in London. 
The fall in the pound after the Brexit vote should boost exports of AB Foods' brands such as Twinings tea, Jordans muesli and Ryvita crackers, while potential new UK trade deals could cut sourcing costs for Primark clothes, said CEO George Weston. 
"With this devaluation of sterling, food manufacturing in the UK for export or for import substitution looks really quite exciting," he said. 
The group, which has major sugar, grocery, agriculture and ingredients businesses as well as fast-growing discount fashion retailer Primark, has benefited this year from higher world sugar prices and cost cuts at its food operations.
The group forecast higher adjusted operating profit and adjusted earnings for the 2016/17 fiscal year, helped by its sugar business and the weak pound boosting the value of overseas earnings, which account for about half the group's total. 
Those factors should help compensate for a 200 basis point hit to Primark's operating profit margin due to the weak pound, as it has said it will not raise prices to offset the impact of higher costs for merchandise sourced in Asia in US dollars. 
Weston told Reuters that trading at Primark had been tough for the first two weeks of the new fiscal year due to unseasonably warm weather, but "quite good" since then. 
Primark trades as Penneys here.
Primark's like-for-like sales, which fell 2% in 2015/16, should return to growth in 2016/17 when the chain plans to add another 10% of new store space, Weston said. 
In a vote of confidence in the British economy after the Brexit vote, George Weston said Primark would open most new store space in the next two years in the UK, including a big extension to its store on London's busy Oxford Street.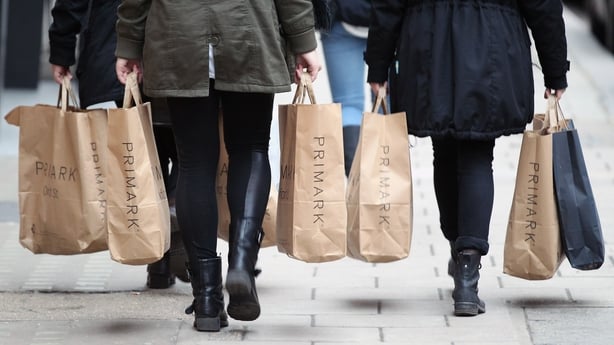 Weston said the British government was in contact with the company to discuss potential threats and opportunities from Brexit, including asking how many workers from the EU it employs and discussing the impact of getting goods through customs.
He said Primark could benefit from new trade deals Britain might strike with countries such as India and China, although it would lobby to make sure Britain retains low tariffs under EU deals with major clothes producers like Bangladesh. 
"There is an opportunity in there to reduce the cost of clothing further but equally there is a threat that if existing tariff reductions aren't transferred across to the UK, costs could go up significantly," Weston said. 
AB Foods could also benefit from Britain leaving the EU's agricultural policy, which sets quotas for exports of produce like sugar, Weston said. 
While much of its food brands are produced in British factories using ingredients grown in Britain, Weston said the group would have to increase prices for some products due to higher prices for imported ingredients like nuts for muesli.