HSBC today posted a sharp jump in its core capital ratio to 13.9% at the end of the third quarter, even as reported pretax profit dropped sharply, bolstering the outlook for near-term dividend payments.
The surge in capital ratio boosted the Hong Kong stock of Europe's biggest bank.
It eased analyst concerns about its ability to build capital buffers in order to maintain its dividend payouts.
But HSBC posted an 86% fall in reported pretax profit to $843m for the third quarter ended on September 30, as it booked a $1.7 billion loss on the sale of its Brazilian unit and it was also hit by adverse foreign currency movements.
HSBC earlier this year sold its Brazil unit in a $5.2 billion deal.
The reported pretax profit for the third quarter was much lower than estimates of $2.45 billion, based on the average of analysts' forecasts compiled by the bank.
Its adjusted pretax profit, excluding the one-time charges, however, rose 7% during the quarter to $5.6 billion, helped by increased revenue from its global banking and markets business, which houses its investment bank.
HSBC is the last major Britain-based lender to report third-quarter earnings, after Lloyds, Barclays and RBS all showed signs of coping better than expected in the aftermath of Britain's vote to leave the EU.
The bank's core capital ratio, a key measure of financial strength, was boosted by a change in the "regulatory treatment" of its investment in China's Bank of Communications, HSBC's chief executive Stuart Gulliver said in a statement.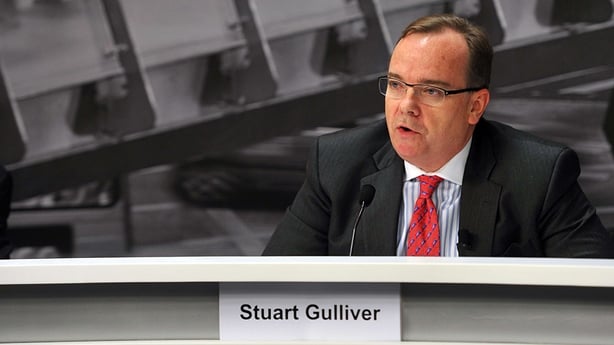 The ration jumped to 13.9% from 12.1%t at the end of June and 11.9% at the close of last year.
"This is another action forming part of our ongoing capital management of the group that reinforces our ability to support the dividend, to invest in the business and, over the medium term, to contemplate share buy-backs, as appropriate," he said.
"It also provides us with a significant capacity to manage the continuing uncertain regulatory environment," he added.
HSBC said in its earnings statement its $2.5 billion share buyback programme announced in August this year was now 59% complete and it expected to finish by the end of this year or early 2017.