Consumer sentiment edged slightly lower last month, as consumers remain uncertain and nervous about the economic outlook, a new survey shows today.
The KBC Bank Ireland/ESRI Consumer Sentiment index fell back to 102 in September from 102.7 in August.
The index remained around the levels seen for most of the last 12 months but well below the 15-year high of 108.6 hit in January.
For the last six months, the index has not moved in the same direction for any two months in a row, KBC Bank noted.
Consumer confidence had sank to its second-lowest reading of the year following key trading partner Britain's decision to leave the European Union in June and had recovered most of its post-Brexit fall by the end of August.
"At one level, the headline results might seem to point towards an element of stability in Irish consumer confidence and it is consistent with a reasonably positive assessment of economic prospects," KBC chief economist Austin Hughes said.
"However, in view of the improvement in employment and incomes thus far in 2016, it might have been expected sentiment would show clearer and consistent gains. Instead, see-saw monthly fluctuations appear to indicate a measure of unease," he stated.
The economist said rather than Brexit, Dublin's decision to appeal a €13 billion back tax bill handed to Appleby the European Commission likely affected responses, as well as the prospect of limited income gains in next week's Budget.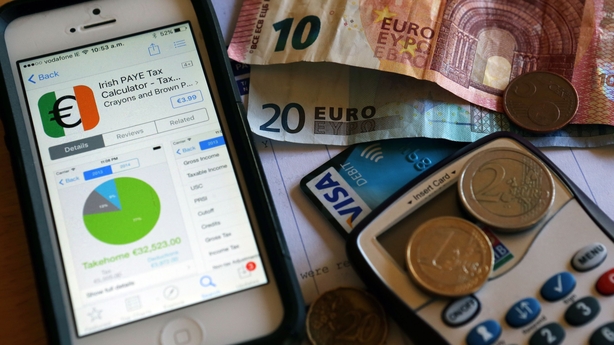 Ireland's economy is set to be the best performing in the European Union for the third successive year in 2016, with growth of over 4% forecast. But many feel the recovery has been slow to filter through much of the economy.
"While issues such as the Apple ruling are unlikely to be resolved any time soon, the sentiment survey emphasises the need for the upcoming Budget to gently support rather than shock Irish consumers," Mr Hughes said.
He also said that consumers were slightly less optimistic about their financial prospects for the year ahead than they were in August. This was mainly due to a series of reports downplaying the likelihood of any material boost to household spending from Budget 2017.
A number of high profile industrial disputes, including the strikes at Dublin Bus, also served to highlight the depth of feeling about current pay levels and the difficulties in resolving claims for increases.
"The results for the main index show that the upward trend observed over the last year has begun to level off in recent months, indicating that consumers are becoming more aware of the downside risks facing the economy," commented Daniel Foley of the ESRI.
"The dis-improvement in consumers' expectations this month is being driven mainly by falling sentiment in relation to the general economic climate and future employment prospects," he added.