British Prime Minister Theresa May said she would trigger the process to leave the EU by the end of March, offering the first glimpse of a timetable for a divorce that will redefine Britain's ties with its biggest trading partner.
Britain's shock vote to leave the European Union in June propelled May to power.
The former UK interior minister has been under pressure to offer more details on her plan for departure, beyond an often-repeated catchphrase that "Brexit means Brexit".
In a move to ease fears among her ruling Conservatives that she may delay the divorce, May told the party's annual conference in Birmingham over the weekend that she was determined to move on with the process and win the "right deal".
Using Article 50 of the EU's Lisbon Treaty will give Britain a two-year period to clinch one of the most complex deals in Europe since World War Two.
Sterling fell to a three-year low against the euro and within a cent of a three-decade trough against the dollar today.
The pound fell more than 1% to $1.2841.
This was its weakest since early July and not far from the 31-year low of $1.2798 hit on 6 July.
It had recovered slightly, to $1.2863 by 6.42pm Irish time.
Meanwhile, sterling hit a three-year low versus the euro today.
One pound was as low as €1.1433 this morning, however, recovered to €1.1469 by 6.45pm.
Some investment banks said that May's comments indicated Britain could be heading towards a "hard Brexit".
While May dismissed the idea that Britain faced a choice between a "soft" or "hard" Brexit, JPMorgan said her comments indicated the latter.
This means that Britain could abandon the EU's customs union, give up on seeking preferential access to the single market and impose controls on immigration from the bloc.
May's comments were welcomed by the EU, with Donald Tusk, the president of the European Council, saying the statement had brought "welcome clarity" to the situation.
Lawmakers in German Chancellor Angela Merkel's conservative party made similar remarks but some expressed frustration at the lack of detail on the timetable.
Britain's decision to leave the EU on June 23 sparked turmoil in financial markets as investors tried to gauge its impact on both the world's fifth largest economy and the bloc.
Finance minister Philip Hammond said Britain needed a new fiscal plan to navigate the economic turbulence caused by the referendum vote, stressing the need to balance spending cuts with infrastructure investment.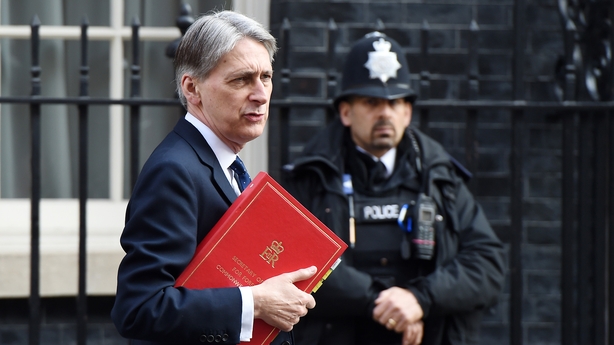 "There will be a period of a couple of years or perhaps even longer when businesses are uncertain about the final state of our relationship with the European Union and during that period we need to support the economy," he told BBC TV today.
The country's allies fear that its exit from the EU could mark a turning point in post-Cold War international affairs that will weaken the West in relation to China and Russia, undermine efforts toward European integration and hurt global free trade.
For some businesses, May's reluctance to offer what she describes as a "running commentary" on her strategy, has deepened fears that they could end up paying higher costs if operating from Britain.
But May said she could not risk a good deal by putting her strategy under continual scrutiny.
"Every stray word and every hyped-up media report is going to make it harder for us to get the right deal for Britain," she said.
"So we have to stay patient. But when there are things to say - as there are today - we will keep the public informed and up to date," she added.
Unwilling to give too much away, May said her government must respond to the demands of voters, many of whom fear that hospitals and schools are being stretched by high levels of migration from the EU, but also had to listen to business.
"I know some people ask about the 'trade-off' between controlling immigration and trading with Europe. But that is the wrong way of looking at things," she said.