The level of output in the building and construction industry rose by 6.3% between April and June, when compared with the first three months of the year.
According to new figures from the Central Statistics Office, the jump is reflected in increases in the volume of residential (+10.5%), non-residential building (+8.1%), and civil engineering work (+4.2%).
Meanwhile, the rise in the value of production for all building and construction between the second quarter was 6.2%.
Annually, the volume of output in building and construction increased by 16.5% in the second quarter.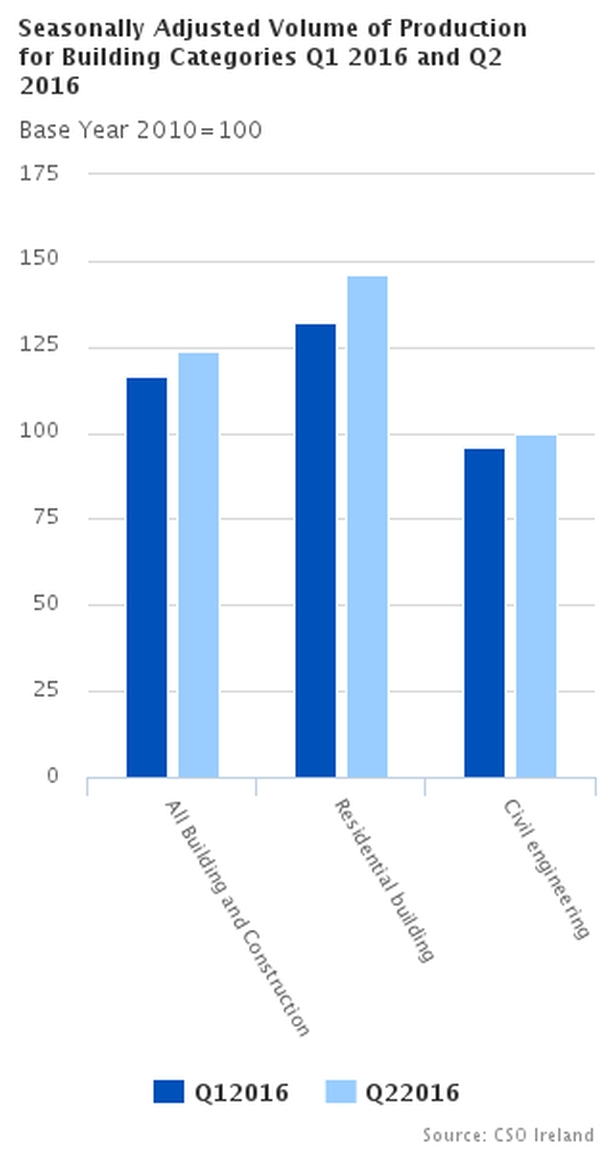 Output volumes increased by 31.5%, 9.4% and 8.7% respectively in residential, non-residential building and civil engineering work.
There was an increase of 17% in the value of production in the same period.