Consumer prices fell for the second month in a row in August on the back of cheaper transport and communications costs.
New figures from the Central Statistics Office show that consumer prices fell by 0.2% in August on a monthly basis, while they were down 0.1% on an annual basis.
The annual inflation rate had hit its highest level in three years in July, when prices rose 0.5%.
But today's data appeared to reinforce a trend of muted consumer prices despite three years of strong economic growth.
The CSO said that transport costs were cheaper in August on a monthly basis mainly due to a decrease in air fares and lower petrol and diesel prices.
The cost of housing, water, electricity, gas and other fuels fell on the back of a decrease in the price of electricity and home heating oil, which was partially offset by higher rents.
Clothing and footwear prices increased due to a recovery from sales in August from July.
On an annual basis, the cost of motor insurance continued to see big increases, as it rose by 28%. However that was down from the jump of 38.6% posted in July.
Prices in hotels and restaurants were also higher on a yearly basis due to dearer accommodation and alcoholic drinks and food, while education rose mainly due to the extra costs associated with third level education.
However on an annual basis, transport costs fell on the back of lower petrol and diesel prices as well as cheaper cars.
August also saw lower mortgage interest rate repayments, a fall in the price of electricity and gas as well as the suspension of water charges. However, these decreases were partially offset by higher rents.
Commenting on today's figures, Merrion economist Alan McQuaid said that despite the booming Irish economy, inflationary pressures as measured by the headline CPI are likely to remain fairly well contained in the immediate future.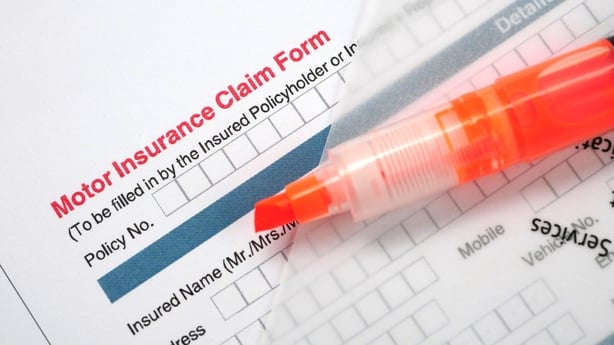 But the economist said that the cost of services like insurance and education look set to continue to rise, and sharply. "Motor car insurance was up 28.2% in the year in August, albeit down from the annual rise of 38.6% posted in July, but indicating that it is not all plain sailing for consumers on the prices front," Mr Hughes said.
The economist said that oil prices will be critical in determining the headline inflation outlook over the next year or so.
"There are signs that prices may have stabilised, with a barrel of Brent crude currently trading just below $49. Higher oil prices, if sustained, would push the CPI up as the year goes on and into 2017, but they remain volatile and that is by no means guaranteed," he added.