Hotel group Dalata has reported a 33% rise in revenue in the first half of the year to €130.1m.
The group, which owns and leases a number of hotels largely under the Clayton and Maldron brands, posted pre-tax profits of €18.2m for the six months to the end of June.
It said its revenue per available room (RevPAR) increased "significantly" by 11.2% to €74.90 in the six month period.
The company also today announced the acquisition of a number of properties in Dublin, including three buildings adjacent to Maldron Hotel Parnell Square for €5m.
It also said it had completed the purchase of the freehold interest of Maldron Hotel Cork for €8.1m.
Dalata said it was progressing its plans to develop new hotels in Dublin, Cork and Galway as well as obtain planning permission for extensions to four of its hotels in Dublin and Galway.
It has bought two Dublin city centre sites as well as sites in Cork and Belfast on which it will build new hotels. These new hotels are due to open in 2018 and will add about 675 rooms to its portfolio as well as creating over 400 new jobs on the island of Ireland.
The company said that prospects remain "very strong" for the hotel market in Dublin and the regional cities around the country.
However, the impact of Brexit on the UK hotel market is not yet clear, the company said, adding that it was "disappointed" with the result of the UK referendum due to the uncertainty in creates.
It said the reduction in the value of sterling continues to have a significant negative impact on the euro translated earnings from its UK hotels.
"Trading in July and August has been very strong in Ireland we expect RevPARs to continue to grow, albeit at a somewhat reduced pace for the remainder of 2016," the company added.
A total of €13.2m was invested by the company in hotel refurbishment and development during the six month period.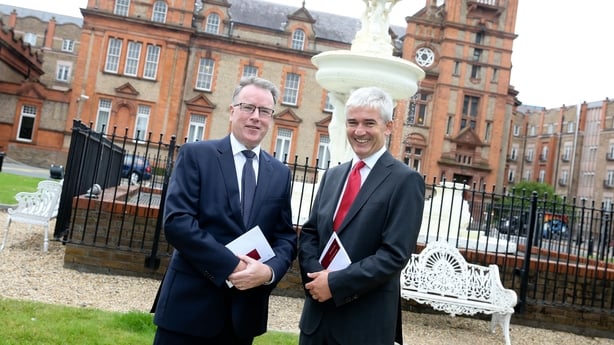 Dalata's chief executive Pat McCann said that the second half of 2016 will continue at the "energetic pace" of the first half of the year.
"We will continue to work on our four hotel development projects as well as progressing plans to build extensions to our Clayton Dublin Airport, Clayton Ballsbridge and Maldron Sandy Road, Galway hotels. We will also rebrand three of our acquired hotels to Clayton in November," the CEO added.