Production across manufacturing sectors rose by 4% between June and July, according to new data from the Central Statistics Office.
The figures also show that on an annual basis production for July increased by 7.4% when compared with the same month last year.
The 'modern' sector showed a monthly increase in production of 13.9% in July – and an annual increase of 14.1% compared with July 2015, while there was a monthly fall of 1.3% in the "traditional" sector for July – and an annual drop of 8.9% compared with July 2015.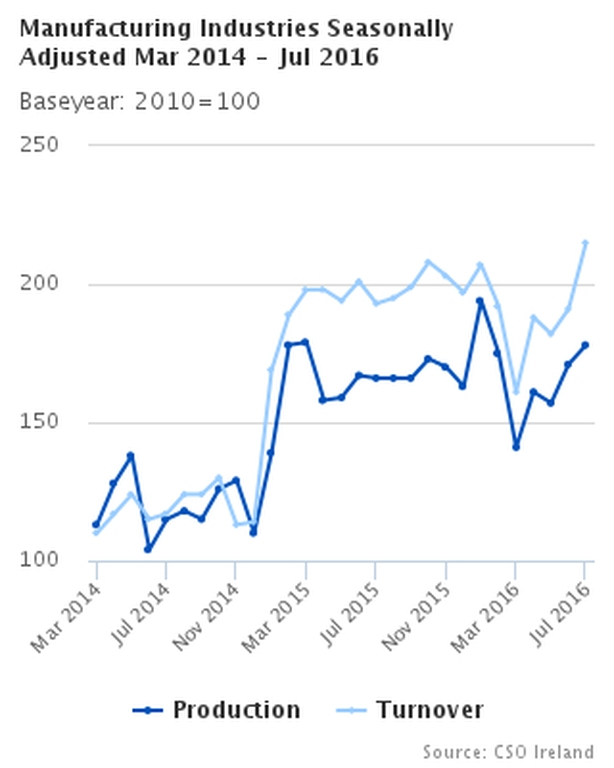 According to the CSO, turnover increased by 12.9% for manufacturing industries in July, when compared with June.
On an annual basis, turnover was 11.3% higher when compared with July.
Meanwhile, the seasonally adjusted volume of industrial production for manufacturing Industries for the three months from May to June was 6.5% higher than in the preceding three month period.