Discussions are under way between Irish and US officials with regard to updating existing tax agreements between the two countries.
The Department of Finance said the talks follow a move by the US earlier this year, where it updated its 'Model Tax Treaty' - a baseline text the US Treasury Department uses when it negotiates tax treaties.
The updated US model includes provisions intended to eliminate double taxation without creating opportunities for non-taxation or reduced taxation through tax evasion or avoidance.
Tax arrangements between US multinationals and EU member states have been placed in the spotlight in recent times after the EU Commission launched a number of high-profile investigations.
In 2014 European authorities opened a probe into Apple's tax arrangements with Ireland, and in preliminary findings, said the US firm's tax status here was improperly designed to give the company a financial boost in exchange for jobs in the country.
The verdict in this investigation is expected in the autumn.
Ireland's existing tax arrangement with the US - the Double Tax Treaty - was signed in 1997, with a protocol to the treaty signed in 1999.
Meanwhile, yesterday the US Treasury Department upped the pressure on Europe over the Commission's investigations into the tax relationship between five large companies and a number of EU member states.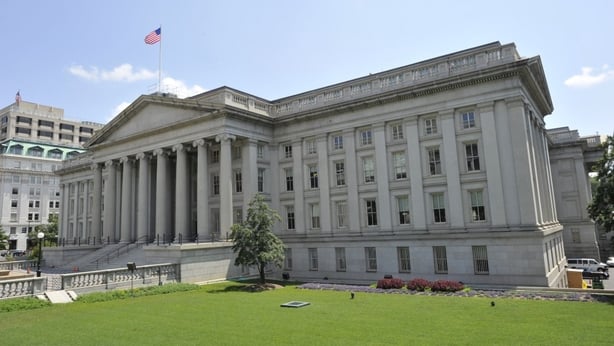 In a white paper issued on its website, the Treasury Department called on the Commission not to impose recoveries in a retroactive manner from the companies under investigation, including Apple, Starbucks and McDonald's.
It said it believed this would "set a bad precedent for tax policymakers around the world".
Tax negotiations between Ireland and the US follow the OECD Base Erosion and Profit Shifting (BEPS) reports last October, which made a number of recommendations for updating tax treaties globally.
The department said Ireland is "now actively engaged in implementing the BEPS recommendations both domestically and through international agreements".
Both the department and Revenue are inviting written comments from interested parties on the updated US Model Tax Treaty from an Irish perspective, while comments are also welcome on specific aspects of the current Ireland/USA Double Tax Treaty.
The closing date for receipt of written comments is 14 October of this year.