The Italian economy is slowing again, and the timing could hardly be worse for Prime Minister Matteo Renzi, who is grappling with a banking crisis and divided public opinion ahead of a referendum on constitutional reform.
The euro zone's third-largest economy stagnated in the second quarter, its lowest quarterly growth figure since emerging from a three-year recession at the beginning of last year.
"Growth, growth, growth," Mr Renzi, who has staked his credibility on reviving an economy that has barely grown for 15 years, told CNBC earlier this month.
"This is my priority, my dream and my nightmare."
Second quarter data look most like the latter, suggesting official forecasts for growth and cutting sky-high public debt are ever harder to reach, while Mr Renzi's bouncy slogan "Italy is starting up again", is not filtering down to the common mood.
Families had on average slightly less spending power in the first quarter of 2016 than they had in the same period of 1999, according to ISTAT data.
"There never was a recovery," said Giancarlo Sacco, 61, who owns a bar in northern Rome. "Every month we make a little less than in previous years - it should be the other way round!"
Mr Sacco said small businesses are "hammered" by taxes - something Renzi has promised to address but will have less room to change without stronger finances.
The government targets 1.2% growth this year, but Economy Minister Pier Carlo Padoan has warned that Britain voting to leave the European Union could drag it down.
Low growth forecasts for Italian economy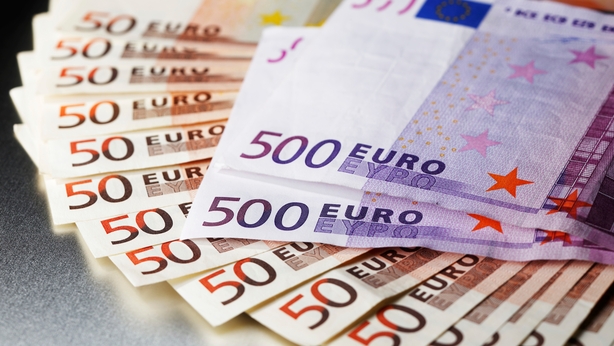 The International Monetary Fund and Organisation for Economic Cooperation and Development expect growth of no more than 1% this year, following 2015's 0.8%.
Standing on shaky economic foundations, Mr Renzi's ambitious bid to call a referendum on sweeping constitutional change has landed Italy in the markets' crosshairs.
Having originally pledged to resign if he lost the vote on a plan to slash the powers of the upper house Senate and the regions, Mr Renzi said this week personalising it had been a mistake.
He suggested putting €500m in potential savings made by the reform into a fund for the poor, whose numbers are at their highest in Italy for a decade.
It remains to be seen whether Mr Renzi can rally voters to back the referendum, and credit ratings agency DBRS said it has serious concerns about the uncertainty of the outcome.
Polls show voters split almost equally on the proposal, which Mr Renzi says would stabilise a system which has seen no government serve a full term for 70 years.
But critics say it would remove democratic checks and balances, and in a sign of how close it is to call, one poll published last week showed 46% undecided.
Simone Pedemonte, a 39-year-old shop worker from Genoa in northern Italy, said it was not a clear-cut decision, pointing to the fact that the Italian PM was not elected as premier but toppled his predecessor in a party coup.
"We didn't elect the leaders we have at the moment. They represent us, but only partially," Mr Pedemonte said.
Dissatisfaction with political classes has helped the rise of the anti-establishment Five-Star Movement, which now governs the capital Rome and which some polls have placed ahead of Mr Renzi's Democratic Party.
A banking sector in crisis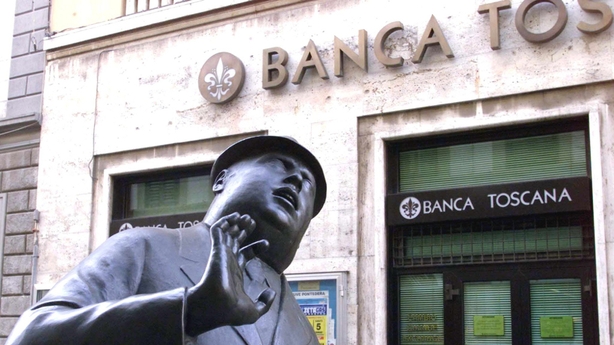 DBRS also has concerns about Italy's banks, which are saddled with €360 billion in bad loans.
Investors have taken fright, sending banking stocks plunging 49% this year. Indebted banks are also lending less to companies to help them grow.
The government has helped arrange two funds to buy bad loans and fresh capital from stricken banks, unveiled state guarantees to help sell the bad debt and passed a law to speed up debt recovery.
But such measures will not be enough in the current scenario, said Alberto Bagnai, economic policy professor at the University of Chieti-Pescara.
"There is no way to solve the banking problem without economic growth," Mr Bagnai said. "If the whole nation doesn't start earning more it can't pay back its debts - public or private."