EasyJet has said its trading prospects were so uncertain it could not give a profit forecast, after security concerns, weaker consumer confidence and currency volatility hit the airline during its peak summer season.
Europe's second biggest low-cost carrier behind Ryanair has in the past given a forecast profit range for the twelve months ended September 30 at this time of the year.
The airline said today its fiscal fourth quarter would be affected by events last week in two of its key destinations - a truck attack in Nice in France, that killed 84 people and a failed coup in Turkey.
But the airline could not say by how much.
Concerns around security would add to consumer uncertainty already arising from Britain's vote to leave the European Union in June, which has hit the value of the pound and made going on holiday to Europe more expensive for Britons.
Britain is easyJet's biggest single market.
Rival airlines are also finding the market tough. Aer Lingus and British Airways-owner IAG warned on profit in June followed by Germany's Lufthansa yesterday, citing political and economic uncertainty.
Shares in EasyJet dropped 5.5% as analysts fretted over the airline's lack of visibility at this late stage in its financial year.
Analysts currently expect EasyJet to report pretax profit of £592m for the year ending September 30, which would be a 14% fall on the previous year and well below the £746m analysts had forecast last November.
Its chief executive Carolyn McCall told reporters the operating environment was the most difficult EasyJet had faced since she took the helm in 2010, and the impact of the events in Nice and Turkey were very difficult to predict.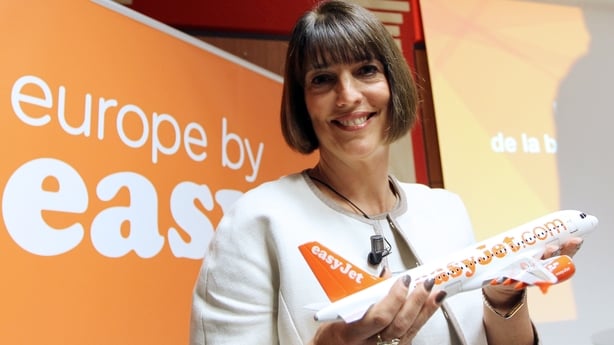 "That's why we can't be precise about guidance," she said.
Since the UK voted to leave the EU on June 23, the stock has lost a third of its value on worries that currency falls would make travel less attractive, and longer term concerns over easyJet's reliance on the EU set-up to fly the routes it does.
EasyJet reported a fall in third-quarter revenue per seat, which was 8.3% lower at constant currencies or 7.7% on a reported basis, after a number of flights were cancelled due to strike action, runway closures and bad weather.
The airline said it was focused on controlling costs and remained committed to increasing its dividend.