The uncertainty created by Britain's vote to leave the European Union will slow the global economy into next year, the International Monetary Fund predicted today.
The result of last month's referendum has darkened the skies in the UK and across the euro area, according to the global crisis lender.
The result has forced it to cut April's growth forecasts and has rattled what had already been a fragile recovery.
Britain's relations to the 28 member EU single market were thrown into confusion following the June 23 vote, raising the possibility of sudden, new trade barriers and at least initially causing a selloff in global financial markets.
Analysts have predicted this will weigh on consumption and investor confidence.
In an update to its April forecast, the IMF said global economic growth was likely to be 3.1% this year and 3.4% in 2017, a downward revision of 0.1% for both years.
Brexit was liable to cost the British economy nearly a full percentage point of growth in 2017 as demand will likely be significantly lower than it would have been had the remain camp been victorious.
"Continuing uncertainty is likely to weigh on consumption and especially investment," the IMF said.
Meanwhile, Nigeria - Africa's largest economy - saw unusually painful revisions as dropping oil prices have hurt oil revenues, power production and investor confidence.
Its economy is now expected to contract by 1.8% rather than grow by 2.3%, a sharp revision that has followed the steep devaluation of the country's currency.
In a bright spot, stronger activity in the euro area has seen this year's growth forecast revised upward by 0.1% to 1.6%.
But possible drops in consumer and business confidence as well as strain on banks means 2017 will likely see a slowdown after the Brexit referendum.
Brexit's consequences for the US were likely to be "muted," with growth steady at 1.8% this year and next, representing a downward revision of 0.2% in 2016.
However, the IMF warned of possibly greater risks for global growth.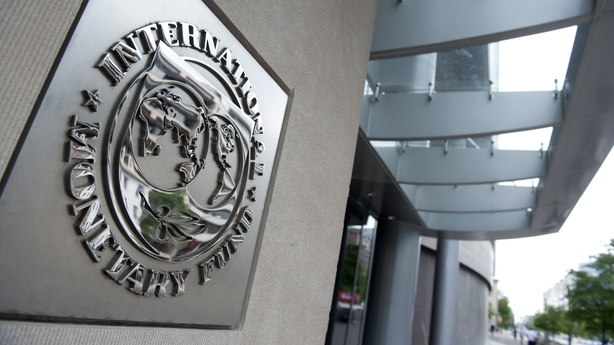 Non-performing loans and the poor profitability of Greek, Italian and Portuguese banks as well as enduring market turbulence were among factors that "could have severe macroeconomic repercussions," according to the Fund.
While the short-term prospects for the Chinese economy were unchanged or even improved due to interventions by central authorities - driving this year's forecast up 0.1 to 6.6% - the heavy reliance on credit to drive growth could create instability.
The recent appreciation of the yen is likely to counteract an announced two-year delay in hiking a consumption tax in Japan.
This has slowed the forecast growth in that country's already anemic economy, with the IMF revising it downward to just 0.3%, to be followed by a bare 0.1% expansion in 2017.
Meanwhile, Britain's economy may slip into recession next year following the vote to quit the European Union, the European Commission said today in its first assessment of the economic impact of Brexit.

Last week the commissioner for economic affairs, Pierre Moscovici, said the cumulative negative impact for British gross domestic product (GDP) would be between about 1-2.5% by 2017.
Estimates prepared by the EU executive staff and released today give more precise figures than those provided by Moscovici and add a breakdown for this and next year.
Britain is expected to endure a "substantial slowdown" which will limit its economic growth to between 1.3-1.6% this year, lower than earlier estimates of 1.8% growth.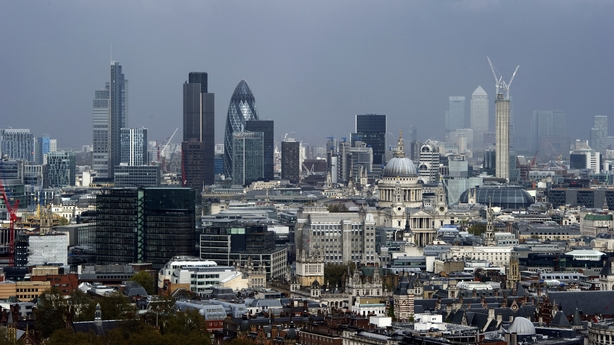 The European Commission's simulations project a much worse situation for next year, when Britain may experience a 0.3% contraction in the worst scenario.

In the most optimistic scenario Britain's GDP would grow 1.1% in 2017, still much less than the previously forecast 1.9% rise.

The 23 June Brexit referendum "will affect not only the UK but also the rest of the EU economy through several transmission channels, mainly uncertainty, investment, trade and migration," the Commission added.
It estimated that GDP growth in the euro area would moderate marginally in 2016 to 1.5-1.6% and to slow further in 2017 to between 1.3-1.5%.
In the Commission's latest economic forecasts released in May, the 19-country currency area was expected to grow 1.6% this year and 1.8% in 2017.
The Commission said that this assessment of the Brexit economic impact could change since the referendum had created an extraordinarily uncertain situation.
However, it added that the UK's 'leave' vote had "generally increased risks to the outlook, particularly on the downside".