Europe's financial sector is showing further signs of mending and banks are increasingly competing for custom by easing credit standards, a key European Central Bank survey showed today.
The ECB said its quarterly bank lending survey (BLS) showed banks are easing credit standards for loans to companies.
This is an encouraging sign since the chronic weakness of credit activity in the euro area has previously been blamed for the absence of any noticeable recovery.
"Euro area banks reported a further net easing of credit standards on loans to enterprises in the second quarter of 2016. This was slightly more pronounced than banks had expected in the previous survey round," the ECB wrote.
"Competitive pressure remained the main factor driving this easing. In addition, credit standards on loans to households for house purchase eased marginally following a net tightening in the previous quarter," it said.
At the same time, demand for loans is also increasing, the ECB found.
"Net demand for loans continued to increase across all loan categories. The main contributing factors for net demand for loans to enterprises in the second quarter of 2016 were merger and acquisition activities, inventories and working capital, the general level of interest rates, and debt refinancing," the ECB said.
"Net demand for housing loans was driven by the low general level of interest rates, continued favourable housing market prospects, and consumer confidence," it added.
The ECB has previously complained that its ultra-easy monetary policy had not been feeding through into the real economy, because banks are not passing the money on in loans, particularly to the small and mid-sized enterprises which are the region's economic backbone.
In an attempt to address this, the ECB stepped up its controversial programme of sovereign bond purchases, known as quantitative easing or QE, in March and also made ultra-cheap loans available to banks on condition they lend it on to the real economy.
Credit standards on loans in Ireland unchanged - Central Bank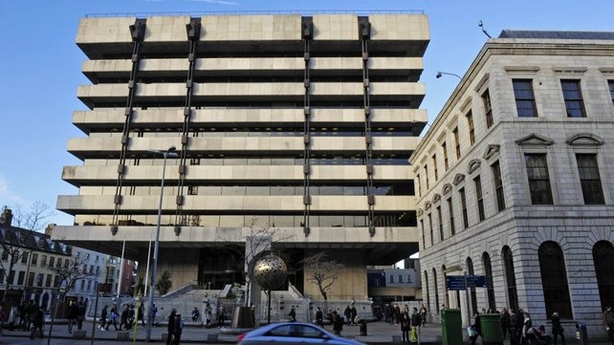 Meanwhile, here the Central Bank said credit standards were unchanged on loans to enterprises during the second quarter of the year, but are expected to tighten somewhat over the next three months.
The regulator added that overall demand for credit from enterprises rose, driven by demand from SMEs and for long-term loans.
Credit standards on lending to households for house purchases and for consumer credit remained unchanged between April and June.
Demand for loans for house purchases remained unchanged, while demand for consumer credit and other lending increased.