New figures from the Central Statistics Office show that residential property prices nationwide rose by 6.9% in May compared to the same time last year.
This was the slowest annual growth rate since December of last year.
On a monthly basis, the CSO said that house prices rose by 0.2% in May compared to the previous month.
Overall Dublin residential property prices inched 0.1% higher in May and were up 4.8% on an annual basis.
House prices in Dublin rose by 0.4% in the month and by 5.7% on a yearly basis, while apartment prices fell 1.1% on an annual basis - the first annual decrease since May 2013.
However, the CSO cautioned that apartment sales are based on low volumes of deals and therefore experience from more volatility than other segments of the market.
Outside of Dublin, the price of residential properties rose by 0.1% in May compared with the same time last year.
The CSO said that house prices outside of Dublin were up 8.7% on a yearly basis and 0.1% on a monthly basis.
Property prices across the country are on average 33% below their 2007 peak at the height of the property bubble.
Commenting on today's figures, Merrion economist Alan McQuaid said that tighter mortgage lending restrictions imposed by the Central Bank are helping to contain house prices to some degree, and will continue to have an impact going forward.
The economist also warned of potential negative effects from Brexit on the country's property sector.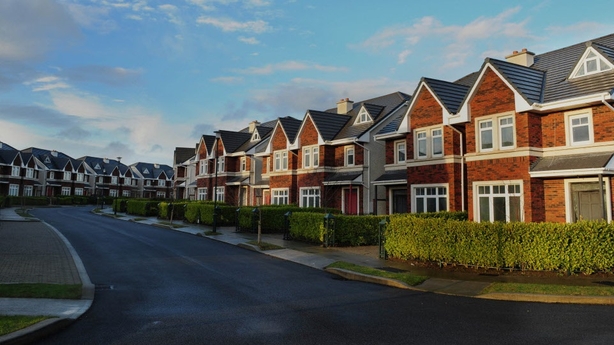 "It is also worth keeping in mind that the official CSO data are based on mortgage draw-downs only and don't include cash transactions, which by all accounts are still quite sizeable. As such, the housing market is probably stronger than the CSO numbers would suggest," he added.
Meanwhile, Davy economist Conall Mac Coille said he not believe many homebuyers will put off transactions until there is clear evidence of a negative impact from the Brexit result on the Irish economy.
"However, the uncertainty will temper expectations for house price gains and probably tilt the balance slightly towards homebuyers as transactions are negotiated through the summer months," he added.
In a statement, KBC Bank Ireland chief economist Austin Hughes said: "House prices are now showing reasonably solid positive momentum that is entirely consistent with the broader health of the economy at present."
He added that "in the near term, increased uncertainty regarding Brexit may have a dampening influence on demand but in the absence of a clearer picture on the precise nature and extent of the impact on the Irish economy, we would not expect a marked change in the current trend which is one of a gradual easing in the annual rate of house price inflation".